Suspended Animation - 8/31/07
August 31, 2007
---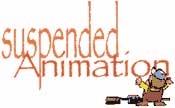 Witchblade #103/ pp. 23/ $2.99/published by Top Cow Productions, Inc./story by Ron Marz; art by Adriana Melo; covers by Joseph Michael Linsner, Michael Turner and Stjepan Sejic; Mouse Guard Fall 1152 (first 6 issues)/published by Archaia Studio Press/$16.47 (Amazon)/ pp. 192/written and drawn by David Peterson

---
I had never read an issue of Witchblade before the current installment, and, although I'm guessing this is not a representative tale, I was much impressed.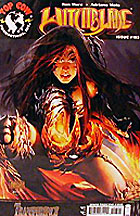 First, thanks to the editor for the little blurb that told me enough about the series that I wasn't lost. I admit it is hard to enter a series in its 103rd issue without some confusion, but I felt right at home.
The premise is solid. An ancient, magic gauntlet with an "all-consuming thirst for battle" bonds itself to a beautiful female police detective. The potential for excitement is certainly there, and I suspect there has been plenty of battle in the last 103 issues.
Certainly the reality-based art with the beautiful women is enough to visually interest at least male readers. Artist Andriana Melo is no slacker. The visual storytelling is clear, intriguing, and distinctive. But I'm a stickler for story. Eye-candy is not enough to satisfy me.
Hurray! The plot, characterization and dialog work perfectly with the art to offer a more than satisfying little tale as the gauntlet is passed to a new woman. There is no greater accomplishment for a writer than leaving a reader wanting more, and I want more. Witchblade is highly recommended.

MINIVIEW: Mouse Guard: Fall 1152 [Archaia Studios] This hardback volume reprints six of the original Mouse Guard comic books. The title is beautifully illustrated in a style common for 18th and 19th century children's books. But these talking mice struggling to live safely and prosper amongst harsh conditions and a host of predators carry wicked weapons and know how to use them. It is highly recommended for those who enjoy the Wind in the Willows comic book series by Frenchman Michel Plessix and movies like The Secret of NIMH, from 1982 in which a field mouse seeks the aid of super-intelligent rats to save her ill son, but it may not be for children.
Commentary by Michael Vance
Interested in the exciting Oklahoma Cartoonists Collection and Toy and Action Figure Museum? Go here. For previous reviews of other comic books put "Suspended Animation" in the search box on the homepage.