Advertising with a social twist
April 23, 2007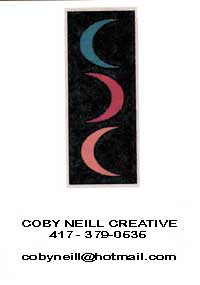 Your business can sponsor a public service cause. Fight pollution, hunger, child abuse, drunk driving. You name it. Imagine your business logo associated with the cause.
A new creative ad agency, Coby Neill Creative will help you help people and get positive press for your business. Name the cause. We will help you create the theme for an advertising piece--including a billboard, brochure, website development or TV spot, all associated with your logo.
Phone (417) 379-0535 for further details.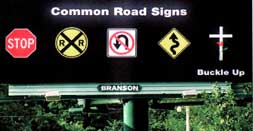 "Coby is a rare type of creative that always seems to begin outside of the box. His work is fresh, unique, insightful and most of all true to the news."
--Michael Henderson, Product Designer, Outdoor Cap, Inc.