Where to go in the Ozarks
September 04, 2007
Art, music and cave exploration make Mountain View, AR a great weekend getaway.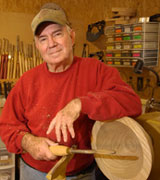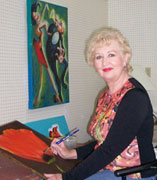 Wright Pillow, woodturner and Beverly Wilhite, painter are two of the new artists that will be part of the Off the Beaten Path Studio Tour in Mountain View, AR.
This year's Off the Beaten Path Studio Tour in Mountain View, AR will be held September 14-16, 2007. The studios of five new artisans have been added to the self-guided driving tour bringing the total participating studios to 24, all located within 30 miles of the town's Courtsquare. Studios will be open from 9 a.m. to 6 p.m. on Friday and Saturday, and from 10 a.m. to 4 p.m. on Sunday.
A free reception for all who register for the tour will be held on Friday night from 7-9 p.m. at the Country Oaks Bed and Breakfast in Mountain View.
Visitors may register for the tour and pick up a copy of the 2007 Tour Guide at the chamber of commerce on the square or on historic Main St. in Calico Rock starting on September 7th. The guide also is available online by going here.
Other activities for which the Mountain View area is famous are the impromptu gatherings of musicians on the Courtsquare or the evening musical events in theatres and pickin' barns, scheduled music and craft happenings at the Ozark Folk Center, and hikes through Blanchard Springs Caverns.
To reach Mountain View, take 65S out of Springfield to Leslie, AR. Turn east on Arkansas Rte. 66 to Mountain View.