Services offered to improve writing skills
September 25, 2007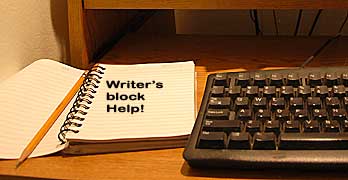 Are you looking for an editor, mentor or tutor to help you with your writing project? We offer our services to fit your needs and schedule. Develop writing skills including proper grammar usage in a one-on-one stress-free setting. Fees are established on an individual basis. Students of any age or nationality are encouraged to apply.
Who we are:
Jack L. Kennedy has had experience as an author, teacher, editor and ghostwriter.
Author of five books on various subjects including the Civil War and studies in rural education
10-years experience as an adjunct English faculty member at Pittsburg State University focusing on freshman/sophomore English fundamentals and research writing
Senior reporter for the Pittsburg Morning Sun and contributor to several publications including the London Times, NY Times, Christian Science Monitor, the Chronicle of Higher Education and Education Week
Past president of the Education Writers Association, the national professional association of education reporters
---
Writer's block is a phenomenon involving temporary loss of ability to begin or continue writing, usually due to lack of inspiration or creativity. ...
---
Jo Kennedy is an experienced instructor and is ready to evaluate your work. Her experience includes teaching English/journalism/literature at:
The University of Arkansas
The College of William & Mary, Williamsburg, VA
Drury University, Springfield, MO
For free initial consultation phone (620) 235-1065 or send an e-mail here.