Victims sought for sexual misconduct case
June 25, 2009
A female reported to the Joplin Police yesterday (June 24, 2009) that as she was leaving the Fastrip at 403 N. Main in Joplin, a male subject pulled up next to her in a gold or tan pickup truck and asked her if she wanted a ride. Then when she refused, he reached out his window in an attempt to grab her. She was able to jump back and flee from behind his truck and continue to her residence.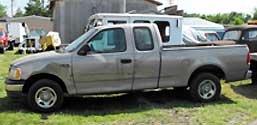 A short time later she left her residence and reported that after getting a few blocks away, she noticed that the subject was following her in his truck. She then went into another business and asked the employee to call the police. She was able to provide a license plate to responding officers who were able to stop the suspect a few blocks away, still driving around the neighborhood.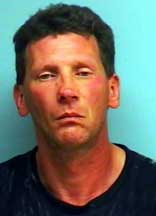 The suspect, Jonnie D. Helms, 43, from Carthage, pictured, has been charged in Jasper County Court with one count of 1st Degree Sexual Misconduct. Bond was set at $3,000.
Detectives with the Joplin Police Department continue to investigate other similar incidents where Helms matches the suspect and his vehicle matches the suspect vehicle. Detectives also believe that there may be incidents that have occurred that have not been reported to police.
If residents have any information or have been victims themselves, they are encouraged to contact the Joplin Police Department at (417) 623-3131 and file a police report.