Joplin Police Blotter: Impersonator caught
January 19, 2011
On January 15, 2011, at approximately 3:34 p.m., the Joplin Police Department Responded to 520 S. Rangeline, the parking lot in front of PetSmart, in reference to a subject impersonating himself as a federal agent.
The subject had pulled in behind a female after she parked her vehicle and confronted her by accusing her of speeding. During this encounter wearing a hat marked "POLICE" he told her he was a federal agent.
An off duty Joplin Police officer saw the commotion, approached the subject and identified himself showing the proper credentials. The suspect fled to his vehicle and left the parking lot at a high rate of speed in his 1997 green Chevrolet truck with Arizona license plates.
On January 18, 2011, at approximately 9:48 p.m., a Joplin Police officer stopped the 1997 green Chevrolet truck that had the same Arizona license plate from the January 15th incident. Investigator's with the Joplin Police responded and contacted the suspect. Through further investigation it was determined that the driver was the suspect in the January 15th incident.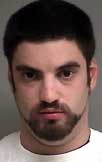 The suspect in this case is a Jeremiah J. Hulen, pictured, a 20 year old male that lives in the Joplin area. Charges were forwarded to the Jasper County prosecutor's office and charges of false impersonation were filed. A $1,000 bond was set.
Anyone that may have been approached by this subject in the same manner or witnessed the incident Saturday afternoon at the parking lot of PetSmart is encouraged to contact Detective Ron Buchanan with the Joplin Police Department at (417) 623-3131, Ext. 239.