Joplin Police Blotter: Foley arrested
September 05, 2011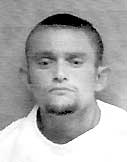 Joplin Police were notified of a possible sexual assault occurring at 2916 S. Park, on August 30, 2011, just before 10 a.m. After further investigation, detectives determined there was probable cause the next day to arrest Christopher Foley of Joplin, 27, pictured, for first degree statutory sodomy.
Detectives with the Joplin Police Department have served two search warrants in reference to this investigation, one in cooperation with the Newton County Sheriff's Office.
On September 1st, 2011 a Jasper County warrant (11AO-CR01339) was issued for Foley, with a $10,000 cash only bond.
Christopher Foley had been employed by the Joplin Boys and Girls Club at 317 S. Comingo Ave.
The name(s) of the victim(s) are being withheld pending the completion of the investigation.