Stabbing reported early today at Plaza Motel
September 09, 2011
Officers with the Joplin Police Department today (Sept. 9, 2011) at 1:15 a.m. were dispatched to Plaza Motel, 2612 E. 7th St., in reference to a robbery that had just occurred. When Officers arrived on scene they contacted a 54-year-old male that had been stabbed several times including in the face and neck.
He described two males and a female involved in the robbery and assault against him. The victim was transported to an area hospital with non-life threatening injuries.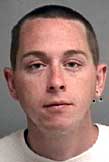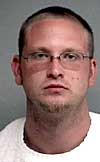 At left, Kyle Bruin
At right, Wayne Tidd
The investigation led a detective and officers with the police department to 901 S. Roosevelt, Apartment 3. At that location Kyle Bruin, age 23, and Wayne Tidd, age 22, both of Joplin, were contacted and subsequently arrested for robbery, first degree assault and armed criminal action and are in custody at the Joplin City Jail awaiting the filing of charges by the Jasper County Prosecutorís Office.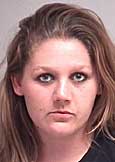 At left, Amanda Selby
Amanda Selby, age 23 of Joplin, has been identified as the third suspect and charges have been sought against her as well. She hasnít been located at the time of this release. She should be considered armed and dangerous.
Anyone with information on Amanda Selbyís whereabouts is encouraged to contact the Joplin Police Department or his or her local law enforcement agency.