Man charged in Great Southern robbery
March 28, 2012

UPDATE: Michael D. Manis, 52, of Carthage, pictured, was arrested on March 27, 2012, by Joplin police detectives for the alleged robbery of the Great Southern Bank, 1232 S. Range Line, on March 14, 2012. Manis was charged by the Jasper County prosecutor's office with 1st degree robbery and armed criminal action. Joplin Police detectives had worked together with agents from the Federal Bureau of Investigation and detectives with the Jasper County Sheriff's Office and the Webb City Police Department. Bail has been set at $70,000.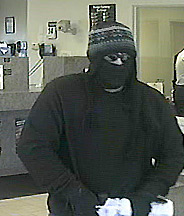 On 03-14-12 at just before 2 p.m. Joplin Police were called to Great Southern Bank located at 1232 S. Range Line Rd.in reference to an armed robbery.

Witnesses report that a white male in his late 20ís early 30ís entered the bank armed with a hand gun and demanded cash. The male suspect was wearing dark pants, dark shirt, stocking hat and dark sunglasses when he entered the bank. He left on foot with an undetermined amount of cash.
Joplin Police detectives are working closely with the Federal Bureau of Investigations (FBI) to follow up on several leads. At this time there are no suspects identified.
No one was harmed during the incident.
Great Southern Bank is offering a $5,000 reward for information that leads to the arrest and conviction of the person responsible for this crime.