Joplin Police Blotter: Two charged in WM incident
March 17, 2013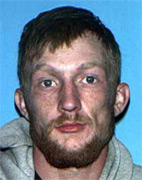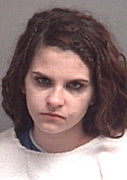 At left, JOHN C. GAGE
At right, TYELER K. WHETSTONE
Charges have been filed in regards to the late evening shooting that occurred at the 15th street Walmart. The Jasper County Prosecutorís office has charged John C. Gage, age 24, of Joplin with 1st Degree Assault on a law enforcement officer. The bond amount is $25,000 with a cash bond of $5000.
A charge of possession of a controlled substance with intent to distribute was filed on Tyeler K. Whetstone, age 22, of Joplin. The bond amount for Whetstone is $10,000.
Officer David McGough was working an anti-theft detail along with Corporal Trevor Duncan, when Gage attempted to run over McGough with his pickup truck. Whetstone, who was a passenger in the truck, was in possession of a white powdery substance consistent with methamphetamine.
McGough fired into the vehicle as it tried to run him over. Gage was shot in the right shoulder; the left ring finger of Whetstone was struck as well.
Both officers as a matter of department policy have been placed on administrative leave pending the outcome of the investigation.