New patients wanted for primary care doctor
July 22, 2016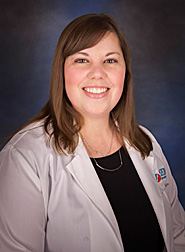 Dr. Ashley Broce, pictured, a southwest Missouri native who specializes in internal medicine, recently joined Freeman Primary Care at Webb City Neighborhood Care. She will work alongside Dr. Heath Dillard.
"I love having the opportunity to not only treat patients, but also educate them," said Dr. Broce. "When a doctor develops a good relationship with patients, the patients are more likely to take charge of their health and be more active in their treatment."
Broce received her medical degree from A.T. Still University/Kirksville College of Osteopathic Medicine in Kirksville, Missouri, and completed her internal medicine residency at University of Kentucky in Lexington, Kentucky.
Freeman Primary Care is located in Webb City Neighborhood Care at 1636 S. Madison St. and is open 8 a.m.–4:30 p.m. Monday – Friday. Appointments may be made by calling (417) 347-4967.