Tina Smith joins Joplin Schools staff
June 21, 2011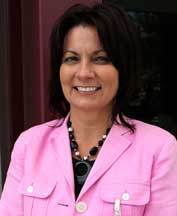 Joplin Schools has announced that Tina Smith, pictured, is the new director of human resources.
Prior to accepting the position with Joplin Schools, Smith worked as the human resource director for Pittsburg USD 250 for the past six years and as the internal public relations director for Pitco prior to that. She attended Missouri Southern State University.
Smith and her husband have four children.
"I am excited to be part of the Joplin Schools family and for the opportunity to serve the district and its stakeholders during this very important time of rebuilding," Smith said. "Within the HR office we are working on aligning priorities to ensure that we are meeting the needs of the district and our staff. A main priority will be to streamline routine human resource processes while delivering the best customer service possible."