Joplin Police Blotter: Cocaine arrests made
April 28, 2010
The Joplin Narcotic Unit with the assistance of the Jasper County Drug Task Force on April 27, 2010 served a search warrant at building 11, apartment 12 of the Oak Meadows Apartments, 1502 S. Michigan St.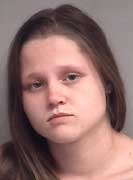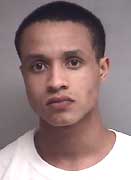 A search of the location produced an amount of suspected rock cocaine and narcotic paraphernalia. Breanna E. Stettninsch, pictured at left, and David G. Jackson, pictured at right, who reside at the residence, were arrested.
Both suspects were booked at the Joplin City Jail. Paperwork has been submitted to the Jasper County Prosecutorís Office for filing of appropriate charges.