Joplin Police Blotter: Fraud perpetrators caught
August 27, 2011
The Joplin Police Department was notified of an adoption fraud incident on August 24, 2011, with the suspects claiming to be victims of the May 22nd tornado. During the investigation, it was found that the suspect, Lisa J. Wing (age 29), and her fiancé, Lonnie Riddell (age 30), had been coordinating the adoption of their unborn child with a husband and wife from Baltimore, MD through an adoption agency. During this adoption agreement, the couple from Maryland assisted Wing and Riddell with rent payments, cell phone service and food and clothing needs. Wing and Riddell and another accomplice supplied the adoption agency with false documents in order to help purport their fraud. This assistance totaled almost $3,000.00. It was found that at the same time, Wing was coordinating with a husband and wife from Arkansas to have them adopt the child with this couple offering to pay them $10,000.00.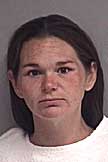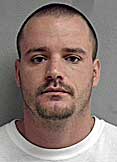 Lisa J. Wing, pictured at left, and Lonnie L. Riddell, pictured at right, have been arrested on charges of Felony Stealing and Forgery. Charges have been submitted to the Jasper County Prosecutor's Office for review. The child in this case has been taken into states custody.
Lisa Wing and Lonnie Riddell traveled to Joplin from Tulsa after the May 22nd Tornado and claimed to be victims of the disaster and sought assistance from the community. The following link is to the news story where Wing purported herself to the media as a tornado victim.