Loveland becomes municipal court judge
May 07, 2009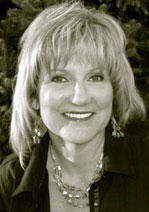 Patricia A. Brock Loveland, pictured left, is the new municipal court judge, according to an announcement by the city of Neosho. She replaces Judge Dwight Douglas who is retiring.
A lawyer specializing in domestic violence/neglect with offices at 123 E. Main in Neosho, Loveland will join the staff of the Neosho Municipal Court beginning Monday, May 18, 2009.
In 2003 Loveland served as a Newton County assistant prosecuting attorney and associate municipal court judge for the city of Neosho.
A Neosho native, Loveland graduated from Neosho High School in the class of 1979. She attained a law degree from the University of Tulsa and became a member of the Missouri Bar.
Loveland has a son, Jake, 23, of Olathe, KS.