First-time author entertains with P.I. yarn
July 09, 2007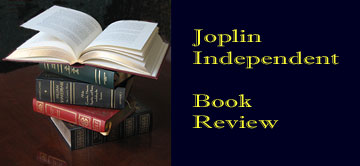 by Jack L. Kennedy
This book is a mystery not only because it is a detective yarn, titled A Nick Turner PI Novel: Love's Worth by first-time writer F. D. Bersey Jr., but because the publisher, the AuthorHouse subsidy firm, bills itself as the kind of press, according to its website, where "the author has complete control."
Nowhere in the book is there any evidence of an editor giving advice or a proofreader eliminating misspellings, misplaced and often puzzling four-letter word use, tightening, and choppy sentences that do not end or have any punctuation.
That missing evidence leads to the real crime here with "author-centric self-publishing": a publishing house not caring enough about what is published to give a writer with some potential even minimal help.
That said, do not put this review (or the Bersey book) down too soon. It is worth reading on one of those lazy, crazy, hazy days of summer when you have nothing better to do.
Love's Worth stars Nick Turner, the classic hard-driving private investigator; his loving German Shepherd, Zeus; doctor friend Tom and several others, often old buddies from the Marines. Man and dog do well; the others help, too. Nick is not really a bad guy, just in a tough marriage with a coke user, when he runs across (almost literally) a damsel in distress alongside the road near his secluded cabin.
He takes the poor amnesiac woman to his hideaway, then calls his friends in to help unravel the mystery, under Zeus' protective eye. (Note the dog is mentioned often here and in the book. The animal is a charming character.)
Bersey, a U.S. Army veteran, says the book is loosely based on fact. It is, despite its structural/rhetorical/proofreading flaws, rather tightly written with attractive characters. Much of the book is set in Turner's cabin as he and friends puzzle through the case, the woman's amnesia, and little side trips which nearly get them killed in a bank bloodbath.
The focus on one setting and a rather uncomplicated cast of characters and plot line is admirable. He is not tempted, as are many first-time writers, to douse everything in adjectives. Not so admirable is the narrator's use of profanity when the character himself often does not use it--at first (an odd device), then the slide later on into more colorful phrasing and depiction of digital obscene gestures, for example. The occasional barroom language does not match much of the tone of the book, and Nick does not need to use it to prove he is Macho Man to the Rescue. Four-letter words are too often overused when an author does not know any larger ones.
At times, perhaps, the book has accidental religious overtones, as when folks start arriving and someone says, "the Calvary is on the way." This means either (a) help is just over the biblical hill or (b) he really meant to say "cavalry."
The Secret Cabin Lady (they learn her name is Susan) gets along rather well with Nick and his buddies who visit to offer aid and do research on her plight. It would have been tempting to introduce a larger cast and more scenes, but Bersey did not.
Romances begin to bud. Nick and friends prove to be all heart, caring souls who solve the question of how Susan got where Nick found her.
Everyone pretty much appears to live happily ever after once the smoke clears, although poor Susan just seems to disappear from the scene without further explanation. She may have gone to Bloomington, Indiana, to ask AuthorHouse why it could not give Nick and F.D. some editing and proofing help.
Bersey says he has two more mystery novels and a romance tale in the works. Nick and F.D. are worth looking at again. Let's hope Zeus will be there.
---

Title - Love's Worth: A Nick Turner P.I. Novel
Author - F.D. Bersey Jr.
Publisher - AuthorHouse; first edition (03-06)/252 pp./$15.95 (available at bn.com)
paperback - ISBN-1425923968 and ISBN-13 9781425923969

---