Book reviews: From Branson to Bible verses
August 11, 2008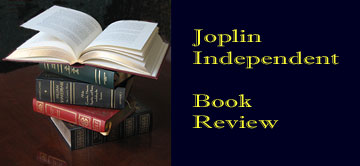 by Jack Kennedy
Three varied volumes which might be worth a few minutes of non-demanding summer leisure time have crossed this reviewer's desk. If you do not expect much from them, these books will be of some interest.

The Presley Family Story (Missouri Life Inc.-Boonville) is a slick-paper promotion obviously written for sale at the Presley Family Theater in Branson, which bills itself as the first show on the Highway 76 strip that has turned into a tangle of old country, new country, miniature golf courses, and other forms of entertainment. The book, loaded with pictures, tells the family story from the parents' first group to the present--74 years of pickin' and singin' in caves, on the road, or in many other venues as the Ozarks and Branson rose to prominence.
Shakespeare it is not, although The Bard is mentioned in connection with the performers' abilities; that reference the reader must see to believe.
But before humble reviewers are attacked by legions of lovers of Herkimer and other Presley family characters, it should be noted that the thin but colorful book covers a wide time span and along the way depicts the development of the entire, amazing Branson scene, not just one musical family now going through its fourth generation. The book is worth scanning by anyone who has seen the show or been amazed by the growth of an Ozark fishing village into an international entertainment phenomenon.
It does make the reader wonder, however, what would happen to someone named Presley in Branson who did not want to pursue a career in music.
---

The reviewer's shelves also include Raising Yourself (Hillview Books/June 2001), a small volume by Sumant Pendharkar. In short passages the well-meaning author covers such topics as teen pregnancy, drug abuse, joining volunteer organizations or joining gangs, how to survive being a teenager, and other concerns.
It is said that the company hiring manager, a U.S. resident since 1985, noticed what he thought was a lack of appreciation of all this nation has to offer. He says he is concerned about the children today who seem to be raising themselves, and he wanted to give something back to his adopted country.
Each topic could be covered in much more depth, but the little volume does raise some questions worth considering. It also notes the importance of a positive self-image, growing a support system, and developing individual responsibility rather than spending too much time blaming others for our problems.
---
Also out for summer readers is Poems of Praise and Inspiration (Morris Publishing-Kearney, NE) by Norma Jean Jay. She is the wife of a Kansas minister and is a retired registered nurse who has chosen to write poems in her spare time, then pay to have them published by a Nebraska firm. The writings are inspired, she says, by her favorite Bible verses.
Some readers might relate to the poems, including one titled "Pentecostal Peanut Brittle." The diligent and determined reader, perhaps, eventually will find some rhyme or reason to the well-intentioned lines, something which is not readily apparent.
To order Jay's book, send a check or money order for $7.50 to: Norma Jay, 977 80th Rd., Yates Center, KS 66783. Postage and handling have been included.
Our book review editor Jack L. Kennedy has written about education issues for decades in the Wichita Eagle, Lincoln Journal, New York Times, London Times, Chronicle of Higher Education, Executive Educator, Education USA and Education Week, among other publications. A former high school, junior high and university teacher, he has been president of the international Education Writers Association, recently developed a crisis reaction plan distributed internationally by Tau Kappa Epsilon Fraternity, and currently works one-on-one with writers.