Book reviews: Reading with the kinesthetic method
October 24, 2008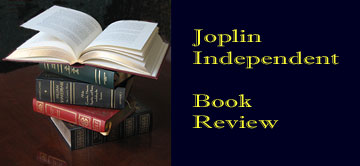 by Jack Kennedy
Titles can be deceptive, just like people.
A Recipe Book for Tutors; Teaching the Kinesthetic Learner by Cynthia Parsons (Rowman & Littlefield) may at first blush sound lke a dull, plodding tome for reading instructors alone. But it is not.
The author was an education editor of the Christian Science Monitor for a number of years. She is, or has been, an editor, writer, educator, and innovator--one who does not take too readily to fools, nor consider any problem insoluable. With that background and considerable expertese built up over a lively lifetime, she has written a thin but nourishing book from which anyone, parent, tutor or teacher, can benefit.
The premise seems simple, as stated in her preface: "The 8, 9 or 10 year old of normal intelligence and vision who has not learned to read by the close of grade 3 needs special tutoring." Some do not "catch on" to reading, she notes, even though teacher after teacher tries in elementary school to get them to achieve that goal. But not everyone learns the same way, the author notes.
She does not mention one well-known local invention, The Joplin Plan, an ability grouping approach to reading that has made Joplin famous in reading instruction history, for better or worse. Nor does she spend much time trying to tear apart those who favor the look-say method, phonics or other possible approaches that zealous advocates have pushed for decades. But poetry, art and other subjects can be powerful reading teaching-motivation-understanding tools, the book observes.
The author does note that too many would-be young readers fall behind and get discouraqed and humiliated, when instead they --or their teacher or tutor or parent--could try another approach, such as the kinesthetic method, in which a young learner is immersed in touching, feeling and fully experiencing and appreciating language as a tool to be used everyday.
The book is not just theory; that never has been Parsons' style. She provides chapter after chapter of practical advice and useful lessons, from scrawling words in a sandbox to using math and the arts as motivators. Along the way there are bits of advice that are useful to any tutor, parent or teacher: be patient, be flexible, try various ways to achieve your aims; spend time with the person; get to know that student. Do not give up, and be willing to change methods if necessary. Sounds like advice that would fit everyone, any time, even if they were not formal reading tutors
The volume is a mix of philosophy and practicality, lesson plans and ideas from which a number of constituencies can benefit.. And after the wheels begin turning and reading success is coming, Parsons urges, support the learner's success.

Title - A Recipe Book for Tutors; Teaching the Kinesthetic Learner
Author - Cynthia Parsons
Publisher - Rowman & Littlefield Education/142 pp./first ed. (3-28-08)/$24.95 - $18.95 at amazon.com
ISBN-10: 1578867916; ISBN-13: 978-1578867912

---
Our book review editor Jack L. Kennedy has written about education issues for decades in the Wichita Eagle, Lincoln Journal, New York Times, London Times, Chronicle of Higher Education, Executive Educator, Education USA and Education Week, among other publications. A former high school, junior high and university teacher, he has been president of the international Education Writers Association, recently developed a crisis reaction plan distributed internationally by Tau Kappa Epsilon Fraternity, and currently works one-on-one with writers.