Former Globe columnist is memorialized
November 14, 2008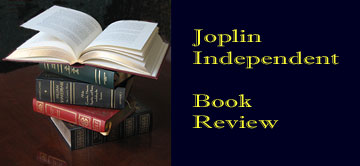 by Jack Kennedy
A slice of life
Willa Younger, unfortunately, may represent a declining art.
From 1977 for some 22 years, she was the food editor and a columnist for The Joplin Globe. That in itself might not seem too remarkable. There are, or were, thousands of persons like her toiling around the country, bringing lasagna recipes and life reflections to eager readers. There were creative folks before her in similar positions, such as Betty Patrick, the Episcopal priest's wife turned local edibles editor for the publication.
But today, the Globe has cut its staff, and some folks may have cut their diet of daily papers--those things you can hold in your hand, get diverse opinions from, and think about. The trimming of journalistic wastelines is going on across the country, from large papers to small. Soon, some fear, the Willa Youngers who knew their community, cared about it, wrote about it and did not have to rely upon canned or wire service news copy may become a thing of the past.
She began her Globe career in 1975 as secretary to H. Lang Rogers, the legendary publisher and vice president. Younger first wrote her "Idea Corner" column, which was later syndicated, in 1977. She was named food editor formally in 1985, and along the way managed to produce food contests and cookbooks and memories. She died on March 29, 2005, leaving what her daughter called "a legacy of love and laughter."
What Willa, and colleagues like her, left are not just brownie recipes or political insider knowledge or skill covering city hall or understanding of scholastic sports. They made a specific emotional and creative investment in their publications, their communities that set their coverage and their lives apart from today's corporate concerns and worries about downsizing the mind, not just the economy. Willa liked her job and her readers and her community, and it showed every day--in print.
Slice of Life Memories of Mother, by her daughter Alice Frank of Austin, TX (Keen House Publishing) is a collection of Younger's Globe columns from more than two decades, a mix of homespun wit and advice on how to combat, for example, non-stop talkers, added to details of Terri's Ham Salad or how to make honey-glazed carrots. An extra ingredient is the reminiscences and pictures the author uses to knit her mother's Globe lifetime of columns together.
Words of wisdom ranged from the purely humorous to the profoundly thoughtful, such as when she wrote in April, 1996, "Sometimes I think the best education my children received in college was learning about other people--their ideas, ways of life, hopes and dreams, and that they were not much different from their own goals." Her daughter seems to have remembered that column, and taken it to heart.
The author remembers mom in many ways, as evident in the tight, amusing piece on magnets and couch potatoes, for example. Daughter Alice adds a variety of reflections to the collection of columns and recipes, to provide just the right mix for the thin little volume. Whether you want charm, memories of a long-tenured columnist or slices of how community journalism ought to be, Slice of Life should satisfy your hunger.

Title - A Slice of Life Memories of Mother
Author - Alice Frank
Publisher - Keen House Publishing LLC/192 pp./first ed. (4-25-08)/$15.95 - $12.44 at amazon.com
ISBN-10: 0980047226; ISBN-13: 978-0980047226

---
Our book review editor Jack L. Kennedy has written about education issues for decades in the Wichita Eagle, Lincoln Journal, New York Times, London Times, Chronicle of Higher Education, Executive Educator, Education USA and Education Week, among other publications. A former high school, junior high and university teacher, he has been president of the international Education Writers Association, recently developed a crisis reaction plan distributed internationally by Tau Kappa Epsilon Fraternity, and currently works one-on-one with writers.