If the animals could talk...
October 07, 2009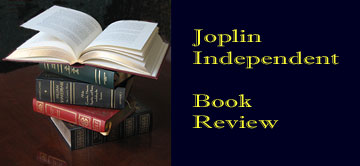 by Jack L. Kennedy
Often, fiction is truer than reality.
Sure, fans of "Survivor Samoa" on television would not believe that, perhaps, but author Mitch Jayne proves it again, in Forest in the Wind (Wildstone Media.)
In a book reviewed here last year, Fiddler's Ghost, an ancient, etherial character gave today life and meaning. Jayne uses somewhat the same approach in "Forest," except this time the characters are folks like a fox, a wise old owl, a coyote, even an occasional cow, and the Human. Alas, the Human is the one, of course, who totally screws everthing in the environment for the forest creatures who speak their minds while wondering what he will do next.
This may sound a bit too much, but the animals' observations as they travel throgh time and their changing environment are often more real than those so-callled "reality" shows. The thin volume shows that fear, doubt, questioning and other feelings or experiences are universal, regardless of species.
OK, so huge bucks really do not talk and there is no conventional plot, but the book opens a window to what the folks in the forest must feel and see. Man amazes the creatures when he sets fire immediately and has dogs around him for solace and help. But at times the animal and bird population admits this man cannot be all bad, by golly. Even some killing did not totally upset the balance of nature immediately---until man ruined things in the final chapter.
"The old buck knew a great deal about the human," Jayne says. "He told how the human used fire and made it work for him," including the thunder sticks that could knock squrrels out of trees. "He will build and tear down and build again, until he dies." Not unlike spiders and birds, the big deer adds. So there are some similarieites with other creatures that just happen to communicate differently.
The issue of what to do about the humans, particularly when they are a threat, is not easy to resolve. (Sound familiar today?) The fox and the coyote are more inclined to be punitive immediately. Wiser animal heads like the doe prevailed.
"We all have to eat," one participant says. "The human makes things grow," so he cannot be all bad, another says.
The 146-page tale may not be for some readers, since it lacks coventional plot and characters and is more of a fantasy and fairy tale. But the forest population's wanderings and observations are perceptive and hopeful despite their problems---not a bad guideline for all of us.
The printing is itself a bit unusal. "Forest" was first issued in 1966 by The Bobbs-Merrill Comany Inc., longtime publisher of children's books. Jayne says in an afterword that he first wrote the book as a young teacher, 22, "trying to puzzle out nature for myself and for my Ozark one-room school students who already lived at the center of it and wanted it explained." For this first book, he says, "I took to the woods to learn."
He has learned well. Thank goodness the Ozark folklorist wrote more after this little volume. The one time member of the Dillards has found a new way to sing his tune.
---

Title - Forest in the Wind
Author - Mitch Jayne
Publisher - Wildstone Media; 2nd edition (June 30, 2009)
Perfect Paperback 146 pp.
ISBN: 10-1882467485; 13-978-1882467488

---