Arkansas college head reminisces about friendship
November 06, 2009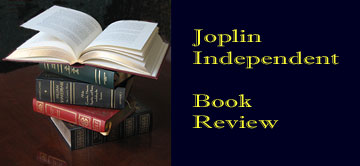 by Jack L. Kennedy
Often the most important things come in small packages and little moves do not loom large until years later.
That may be the major lesson in The Side-Yard Superhero by Rick Niece. Or it may simply be a tale of two kids in a 900-resident Ohio town who shared a love of adventure and who knew there was a lot to learn from each other's boundaries, not just from within the town's limits itself.
The publicist for Synergy Books would like the reader to believe that the thin volume by a virtually unknown author (he is president of the University of the Ozarks, a small private school in Arkansas) invents a new form of literature and addresses about 12 memorable virtues. But it makes a superb afternooon read, this little volume about two who met while one was on his paper route and the other was confined to a wheelchair because of cerebral palsy. They shared a love of comic strip hero Dick Tracy and an appreciaiton of the strengths that true long-lasting friendship can bring.
Niece, a son of a music teacher and once himself a high school English teacher, has been the Council for the Advancement and Support of Education's chief executive of the year. But before he knew he was going to teach, he formed a bond wth Bernie Jones during his daily paper deliveries. Niece knew by instinct, or just because 9-year-olds share something special, that Bernie had a lot to contribute if Rickie the paperboy would nudge him a little by pushing his wheelchair beyond his own side yard, up hills, to carnivals and other small-boy adventures. This pushing and sharing and caring continued until the day Rickie the paperboy left the small town for college and Bernie was left in his wheelchair with his memories.
To reveal too much too soon about the characters--and the character of the town--might ruin the sense of discovery for the reader. It is not all optimism. At one point, as college looms for one but not the other, Bernie says, "We really are different, aren't we Rickie?" Judge for yourself if that is really true. Bernie knew he would soon not have Rickie to push him beyond his wheelchair in the side lot. They pushed each other, life would later show.
In a brief postscript, Niece says, "When you lose a friend, you lose a memory sharer." But we must keep the memories alive, he adds.
So the Niece remembrance sounds a lot like tales of another writer, a future journalist meeting a slightly younger Dick Carter across the street from 1602 Bird in Joplin when they were boys in the 1940s. The Bird Street buddy now fears he did not hold on tightly enough or hug enough years later when Dick and wife Bettty came to Lincoln to share the Nebraska State Fair, although breathing and walkiing were getting much more difficult for Dick.
Perhaps, there is a lesson in the Niece book after all: hang on to the memories and people of the past, using them to help build who you are in the present.
---

Title - The Side-Yard Superhero
Author - Rick D. Niece
Publisher - Synergy Books; (March 1, 2009)
192pp.
ISBN: 10-0981546204
13-978-0981546209

---