When politics overcome justice: an exposť
April 16, 2010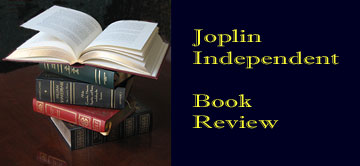 by Jack L. Kennedy
Perhaps, the televised so-called reality shows have us a bit jaded when it comes to determining what is truth and what is fiction. It is often difficult to tell which "tribes" are good guys and which are bad guys.
If you are in law enforcement in Illinois, that is still true, as Too Politically Sensitive by long-time Illinois State Patrolman Michale Callahan (Land of Lincoln Press) tells us time and time again.
When a young couple is murdered in a small town near Chicago with the ironically misfitting name of "Paris," two barflies are too quickly incarcerated for the crime. Over a decade later, Callahan is assigned to review the case, and eventually seek a new trial. Sounds like a happy ending, right? Justice is done. This might be true, except the person on trial and attempting to have his freedom of speech and civil rights restored is Callahan, not some miscreant from the deep recesses of the case.
The deaths of newlyweds Dyke and Karen Rhodes, tragic as it was, almost becomes a secondary plot to the evil, corruption, and ignoring of testimony that did not fit preconceived notions and the meddling of later-discredited prominent names in government like Gov. George Ryan and some of his cronies. (In April 2006 a federal jury in Chicago convicted Ryan of racketeering conspiracy, mail fraud, tax fraud and making false statements...and then along came Gov. Rod Blagojevich.)
Toward the end of this compelling volume, after just enough dialog and color to make it come alive, Callahan says "There are still days that the injustices anger me...because of the hypocrisy, deceit and cover up, and for destroying my faith once again in something I used to believe in. In this story there are no heroes, only victims, and there are still so many unanswered questions."
The bitter retired law enforcement author once worked undercover on the streets of Chicago. He had a distinguished career running the investigations unit of the Illinois State Police. The last thing that he expected was that his major battles would be fought within his own department. When in 2005 he was more than ready to retire, the hierarchy was happy to see him go.
There are moments in the rather tightly-written volume where the language might seem to be a bit more colorful than necessary, even for macho state troopers. But the tale moves well. Just as the reader thinks justice will be served and right will prevail--the wrongly accused will exit jail and Callahan will be praised for engineering it all-- the plot takes an unexpected turn with another phony or forgetful witness or state trooper whitewashing things. Even falsified records, according to the author, are a regular thing in Illinois courts,
Even though his career ended and he came out of the experience a bit pessimistic about government and those elected, Callahan tried. Perhaps, the real story is persistence. And in some measure of reward for his efforts, in 2006 Callahan received the Edmund Burke Award from the National Trial Lawyers Association.
It is tempting to take you down every road in the book, revealing each sin by police or bad guys, or politicians. But there is no fun in that. The corruption and political expediency or tales of stupidity from the top down are too numerous to mention.
Enjoy, and remember that in life it is often difficult to tell the good guys from the bad guys. You might even have voted unknowingly for some of them. I leave you with following the clues to continued corruption.

Title - Too Politically Sensitive
Authors - Michale Callahan and Jake Aurelian
Publisher - Land of Lincoln Press; (May 8, 2009)
416 pp.
$16.47 at amazon.com
ISBN-10: 0615281036
ISBN-13: 978-0615281032

---