Joe Camp's answer to Who Needs Hollywood
August 31, 2010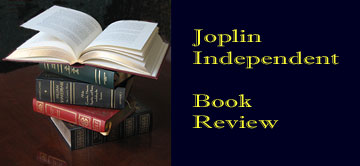 by Jack L. Kennedy
A wise elder once said, "You can't tell a book by its cover."
He or she must have been referring to Who Needs Hollywood, subtitled "The amazing story of a small time filmmaker who writes the screenplay, raises the production budget, directs and distributes the #3 movie of the year" (14 Hands Press, July 2010).
If you want or expect a namedropping foray through Tinsel Town, or a nice cute tale about dogs by the guy in 1974 who forged the first Benji movie almost with his bare hands, you won't be too disappointed as author Joe Camp does throw in a few names and battles with stereotypical Hollywood forms and other more conventional devices.
But the Hollywood glamour days are almost secondary, the theatrical drama virtually anti-climactic. In a strange, strong, compelling sense, the book is not about the making of a Hollywood movie. It is about faith....having faith in what you can do, in hanging on.
It also is a love story, for Joe's first wife Carolyn, a college sweetheart who died too young but believed in him and for his present wife Kathleen. It is about strength and memories and family and remembering what his dad taught him about talent and perseverance long before he approached movie making. It is about the importance of little things like trust, observation, caring, really observing, questioning, mentoring, and doing something one believes in with someone one cares about, not just making money for the sake of the coins collected. It is not a pompous, presumptive, egocentric piece about success on the surface but more about feeling and finding and forming. Camp's previous best seller, The Soul of a Horse used a similar approach: horse training as a way to explore the real human soul.
"Hollywood" begins with the account of fledgling ad-agency-types in Dallas, who more or less led by Camp, believed in themselves. They hung in there, they honed their craft. Benji (inspired by one of Camp's pets) and other ideas for stories kept them going. It was not easy to sell an unconventional dog story or to convince others that the dog could act and draw in others with his warmth--but that dog did.
Camp occasionally gives us some clues about himself and his motivation for life, not just a springboard for screenplays and books. He writes, for example, "Given a choice, I simply prefer to believe, rather than doubt, what people tell me. I prefer faith to suspicion. So, I tend to thwart what little intuition I might have with an assumption that people are largely caring, honest, intelligent and understanding."
Sometimes, we literally have trouble seeing things from others' points of view. It was hard to convince potential backers that Benji could act, that he was the star. A Dallas newspaper reviewer never mentioned the pooch when on the set to do a story; "big people" had to be the star." Camp, however, finally sold the idea that emotions and feelings can be transmitted and revealed via a small canine.
Camp admits to having misjudged himself and the human spirit a few times since that fist movie down in Texas or his first motivating, supportive talk with his dad. His own son, Brandon, is also a budding writer who must have learned to never give up. The conscientious reader wanting much more than the typical Hollywood celebrity story need not despair or search any longer. He or she will find it in what Camp has written.

Title - Who Needs Hollywood
Author - Joe Camp
Publisher - 14 Hands Press; (July 1, 2010)
284 pp.
$17.09 at amazon.com
ISBN-10: 1930681003
ISBN-13: 978-1930681002

---
Go Back