La-ti-do, to Dickfish we go
October 02, 2010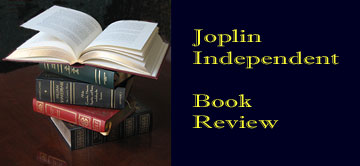 by Jack L. Kennedy
'Ever know anyone who appeared to be all style and no substance?
Add five more "anyones" to that. Add a wandering plot with lots of spoiled, silly, sensual, politically narrow children in their 20s and you have Dickfish A Rock & Roll Fable by R.S. Moore (Author-House).
The book says it is "set in turn-of-the-century Washington," as a "prurient peek into the limousine lives of six frisky young professionals" with a variety of histories, values, backgrounds, and music, for whom the nightclub Dickfish is their spiritual home. It does not take itself too seriously, however, before you wonder how anyone from "the last century" not long ago made it in the Nation's Capital, or what kinds of young aides government had and if they ever stayed morally or "liquidly" sober (or do today.)
A tidbit about the author sets the tone early. Moore, we are told, was "born in backwoods America" (the South) with no formal schooling (William & Mary ) but broad perspective" who later escaped to the East, then Europe and music.
One could spend four-fifths of the book-reading-time searching for a plot, a turning point, any point, a spot at which maturity dawned, even for an instant. But in Dickfish, such a search would be fruitless. There is no plot, there are few signs of maturation as the yipping yuppies spread four-letter words around for effect, add up their female or male conquests, and prove that good budding Young Democrats are forever young. There seems to be little harmony in the music filtered through Dickfish's nightclub doors, but some snippets of political humor do surface, however jaded and simplistic. And, of course, lots can identify with them as they jet off to Paris or Belgium or other parts of the European Union.--mostly on business.
Perhaps, the high point of this pseudo-intellectual exercise, at least for readers in this region, is that Joplin is mentioned on page 270. At times, it seems as if the rapid retorts, one-syllable language and whooshing off to somewhere are thrown in just for effect and color, not to advance the plot or sharpen the meaning, or do anything other than demonstrate that the author has the power.
Having said this, and having not been particularly kind, I confess to biases and nostalgia. I must admit that the reviewer's very bright wife once taught at William & Mary. It was a much better place than Moore pretends to give it credit for being. (Moore does readily admit his tongue is firmly planted in his cheek as he writes.)
And it should be noted that observers of the scene at the University of Nebraska -Lincoln only a few decades ago will recall a somewhat similar corps of young recently-graduated friends, headed by a political volunteer alumnus named Scott Ballentine and others, who were fans of one-time governor Bob Kerrey and other suspiciously creative Democrats. They left UNL, looked for fascinating entry-level jobs in Washington, and settled in to holes in a suburban apartment complex named Woodley Place. They were quite reminiscent of Moore's bunch.
Of course, the Nebraska grads were all well-educated, moral, purpose-driven Midwestern youth wth great principles and high standards and intellect, not at all of the same mentality as Moore's "Dickfish" collection. (At least that is what we outsiders were led to believe about the Nebraskans, most of the time anyway.) All of the known former residents of Woodley Place (in NW Washington, DC) turned out to be fairly sharp folks, as do the characters in Dickfish.
All kidding aside (and Dickfish, perhaps, never does lay it aside) this rambling, at times over-done and over-indulgent tale which often seems to have no purpose except ego expression, political punditry and self-glorification, is very cleverly written in spots and does not take itself too seriously. Perhaps, that is the point, if there is one. Be patient. Be cool. Keep your sense of humor and imagination.
The principal storyteller, a young reporter, even wonders at times if what he writes is of value and if anyone really reads and understands it. We sympathize with him.
---

Title - Dickfish
Author -R.S. Moore
Publisher - AuthorHouse; (Apr. 9, 2009)
292 pp.
$15.49 at amazon.com
ISBN-10: 1438968477
ISBN-13: 978-1438968476

---