Author answers, What's the matter with education?
November 04, 2010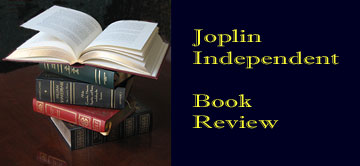 by Jack L. Kennedy
Buffet lines are the best, this reviewer and pseudo-gourmet thinks.
You can easily take your time, choose from a wide variety at your leisure, and find it all both tasty and nourishing. There is no know-it-all maître d' coercing you into something you do not want to taste, at least just yet. Survey the line, pick what suits you, and know that someone who cared did the cooking.
That is what is different about John Merrow's Below C Level, a highly readable, reasoned and varied volume by the dean (in tenure and talent) of America's qualified writers of education. It is subtitled, "How American education encourages mediocrity, and what we can do about it."
Stop yawning. Wake up and read the book. It is not just another tired commentary on the failings of American schools by academicians who often disagree with each other but like to have writing duels. Like that good cafeteria-buffet meal, the reader will find it easy to digest, even humorous at times, with a menu full of various morsels that you can pass by, then return to if you like.
With an engaging writing style, not a professorial tone, and a mind and heart that look at both sides of an issue from tenure to technology, Merrow reaches out as he has done for decades. Often seen as the education correspondent on the PBS News Hour and head of Learning Matters, the publisher of Below C Level, Merrow has written several other highly readable, common-sense books. He has been a board member and longtime leader of the international Education Writers Association, lecturer, mentor, and trustee of Teachers College, Columbia University.
With its clarity, vision, vigor and variety, this book should be the required core text to stimulate discussion in all college education classes.
If you are Not an educator, but are a taxpayer or parent perhaps wondering about decision-making or progress or priorities or how to pay the education bills, never fear. Merrow is not dogmatic. Neither the writing style nor tone will make you think it is for eggheads or egotists only. Moms, dads, voters or just about anyone should find something to chew on as Merrrow uses his perceptive and balanced approach. With a healthy mix of reporter's notes he tells about real people he has met and profited from for decades, in school systems of all sizes as he traveled across the country. As a matter of fact, one of Merrow's major points, perhaps, about teachers and education is found in his own writing style and core being: listen--do not talk or write before you think or judge too harshly. Listen, to real people, not just the self-acclaimed "experts."
Merrow urges schools, locally elected boards, and others to admit their problems, be willing to change, use teaching methods that engage students rather than simply lecture to them. He says we must restructure teacher colleges so there is more emphasis on identifying good prospects and weeding out bad ones--something he believes society is extremely reluctant to do.
Toward the end of the book, Merrow says "I have argued that it is necessary to 'think outside the box.' I have tried to provide examples of men, women, children and schools doing just that. I hope I have persuaded you that age segregation is counterproductive and that educators ought to be held at least to the same standards as swimming coaches and music teachers." He argues that only about 60 percent of the school day is actually devoted to teaching content, and teaching often is too narrowly defined.
Merrow uses feeling, often wit as well as wisdom, to look into real classrooms and offer sound advice. Toward the end of the book he seems to narrow his focus to what many see as the core of the art of education: the teacher...someone who knows, who sees, who cares, who has a variety of talents often unrecognized.
Gee. imagine what just lowering class size and increasing caring human contact would do. What an education theory! Some souls might, in fact, find the comments about people and pedagogues in the closing chapters the heart of the book, and consequently might prefer to read the book backwards. Buffets are like that. Take the dessert first if you like.
Using technology wisely, finding strong and unafraid school leaders, pushing quality pre-schooling and making the arts and science more of a priority are among his suggestions after viewing hundreds of classrooms at all levels and talking and listening. He warns often against testing just for the sake of testing, as if it were the only measure of education's value.
So, if you believe that a true education involves some rigor, caring, variety, a willingness to listen and occasionally change, read Below C Level-- as parent or professional. You will learn much, and, perhaps, open your mind and heart a bit.
---

Title - Below C Level
Author -John Merrow
Publisher - CreateSpace; (June 30, 2010)
458 pp.
$19.95 at amazon.com
ISBN-10: 1450503535
ISBN-13: 978-50503532

---