Camp's equine saga continues
February 13, 2011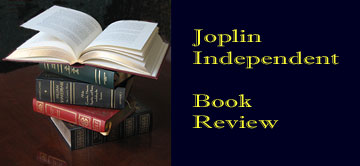 by Jack L. Kennedy
Joe Camp knows dogs and did well as the creator and producer of Benji movies a few years ago.
Joe Camp knows and loves horses, too. He went into seven printings with The Soul of a Horse--Life Lessons from the Herd, a mixture of autobiography, prayer, insight and horse and dog raising skills.
Now from 14 Hands Press, Camp has produced The Soul of a Horse BLOGGED--The Journey Continues, a micro-chapter that in comparison some may consider a seemingly haphazardly planned and at times choppy sequel to the original touching, perceptive "Soul." It is, the reader is soon told, a precursor (some might say an advertising blurb) for another sequel to come and even includes, to whet the appetite, some chapters of a still-in-process book, Born to be Wild.
But a desire to produce so many volumes on the same theme in a rather short time does not obscure the fact that Camp has a feel, a heart, a sense of perception that compels the reader to see the relationship between man and animal, between the physical and emotional forces that compete with each other to make life rewarding and motivating. Camp has become something of a master at telling us what can be learned from animals, in this case specifically horses, without making us realize we have been educated, and, that is, perhaps, the mark of a real teacher.
So if you simply love the outdoors and horses (or you just cannot believe a Hollywood guy can successfully transition to a rural life down South), then read "BLOGGED" on that level. You will find the screen storyteller's sense for dialog and scene setting intact, the emotion evident, even if the style is less fluid and the plot more overt than "Soul."
There is another side to Joe and his wife, beyond the raising of horses. The book deals with life, death, love, caring and questioning. He has underlined again in a rather quiet way how much we can learn from the patience, perception and peace raising good horses requires.
At one point, Camp observes his four-footed charges' experience and says he never intended to write a book about change, or leadership, or one's place in the herd. But he ended up doing just that.
In reference to the latest book, Camp writes, "This book is truly the continuation of our learning journey." He says that discovering the mysteries of the horse is a never-ending journey, but the rewards are an elixir. The soul prospers from sharing, caring, relating and fulfilling. Nothing can make a person feel better than doing something for another being. Not cars. Not houses. Not facelifts. Not blue ribbons or trophies. And there is nothing more important in life than love. Not money. Not status. Not winning. Try it and you will understand what I mean. Apply it to your horses, and your life.
If you want to continue to believe that Benji the movie was all about a cute little dog, go ahead... or that Camp's tales are simply about how to raise horses. But remember about why he writes "horse books." Then, perhaps, you will understand not just what the soul of a horse is but the soul of a man named Camp.
---

Title - The Soul of a Horse BLOGGED - The Journey Continues: Live the Moments - Inspiring New Stories - Compelling New Discoveries
Author-Joe Camp
Publisher - 14 Hands Press (1st ed., Nov. 15, 2010)
258 pp.
$15.00 at amazon.com
ISBN-10: 1930681046
ISBN-13: 978-1930681040

---