State of education: teachers at the forefront
March 06, 2011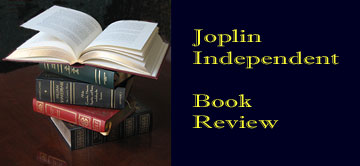 By Jack L. Kennedy
Many believe that the best way to judge something is to experience it firsthand. Others rely on the prophesies of pundits commenting upon things from afar, their academic reputations or verbal skills making others think they were experts whether they are or not. That is often the case with those who write about education. They view from a distant mountaintop and criticize from the point of view of right or left, seldom having ever taught or even seen a classroom in the past 50 years.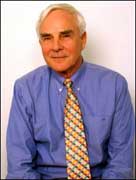 Then there is John Merrow, pictured, who is, perhaps, the preeminent observer and recorder today of what is happening in America's often-maligned schoolrooms. Merrow is (pardon the pun) in a class by himself as an education observer, reporter, realist and believer. His latest book, The Influence of Teachers-Reflections on Teaching and Leadership (LM Books) is unlike many pedantic, professorial jabs by well-meaning gurus who have all of the answers, think one size fits all and that all schools are failing and flailing.
For more than 30 years Merrow has reported on schools from one coast to another and one city size to another, good and bad, nationally-publicized or unknown until he made his presence known. Since 1974, he has covered education for National Public Radio, then PBS, and is currently education correspondent for the PBS NewsHour and president of his own independent New York City production company, Learning Matters. And, oh yes, he has taught.
Several things set John Merrow aside and make his current book eminently readable by academicians, policymakers or simply parents who want the school down the street to be better, more lively, perhaps. His visual, cautious but hopeful, on-the-scene writing style mirrors what he would like to see in schools. He has firsthand knowledge from a variety of educational professionals--from those with experience to first-year plebes His own views are evident, but so are their roots based on the thoughts of others.
What makes Merrow's latest book memorable or instantly practical is its focus on teachers as the heart of successful education; imagine not centering on policies or politics or school boards or poverty or plenty or legislatures or other often-cited factors but individual teachers, some trying, some discouraged, some who are not prepared or suited to be in a classroom.
"Influence"is one of the very few books in recent years to spotlight the individual in front of the room who is supposed to teach math while also teaching how life adds up, who is hired to teach English without demeaning silence or another language--someone who likes kids and really wants to be there.
Merrow long has been one of the few observers of education who speaks English rather than the more popular gobbledygook. He deals with a variety of subjects, always keeping individual teachers at the core. He has thoughts, pro and con, on how to train, hire, reward and keep good teachers--not just those who want to fill a niche or use young students as pawns for swelling their own egos.
The book's chapters are incisive and persistent but also human and hopeful. In them Merrow cites specific examples from around the nation of what does and does not work at the grass roots level. Merrow believes that too often teachers, even at teacher colleges, forget that learning--having new experiences--should be inherently fun. He also is critical of school systems that have a "sink or swim" attitude toward new teachers rather than one that encourages and offers them support.
The problem today, Merrow alleges, is not the often-noted "achievement gap" but a more complex mix of gaps in opportunity, expectations, outcomes and leadership, with better development of human capital and not just through the use of increased financial resources. The author has no simplistic answers, no easy system-saving solutions like the establishment of charter schools, no one or two experts to whom parents or educators can turn for solutions (...not a bad clue for learning: looking at all sides, studying from all angles and using whatever fits one's goals).
To analyze The Influence of Teachers line by line would seem to be oddly self-defeating. Merrow leaves the sense that he does not see American education as one system with one solution to its problems, one style, one set of scenery, one easy to handle student. Read the book with an open heart and mind acknowledging that complex, interlocking questions have a variety of complex interlocking answers. That's real education.
---

Title - The Influence of Teachers-Reflections on Teaching and Leadership
Author-John Merrow
Publisher - LM Books (1st ed., Jan. 14, 2011)
220 pp.
$14.95 at amazon.com
ISBN-10: 0615431720
ISBN-13: 978-0615431727

---
For a review of another book by Merrow go here.