Publishing the insightful black book
April 07, 2011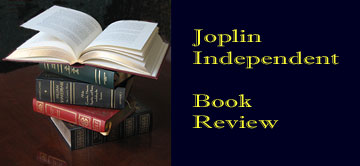 By Jack L. Kennedy
If you have several generations of political clout, history, ego and money in the family, write a book about it. If your name is Adlai Stevenson III and you cannot find a publisher, publish the book yourself.
That appears to be the initial motivation for "The Black Book," a curious and different volume that is getting an insurgence since its initial publication at the end of 2008. It begins in the nineteenth century with Adlai E. Stevenson, one-time vice president under Grover Cleveland, winds through the life and times of Gov. Adlai E. Stevenson of Illinois (1900-1965), and on down the line to its editor, a former U.S. senator who obviously is still with us.
---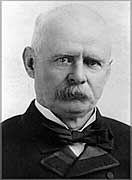 At left, Adlai Ewing Stevenson (1835-1914) was a congressman from Illinois, an assistant postmaster general (1985-1989), 23rd VP of the US under Pres. Grover Cleveland's second administration (1893-1897) and unsuccessful Democratic candidate for vice-president running with William Jennings Bryan (1900). At right, Adlai E. Stevenson II (1900-1965), the grandson of Stevenson I (his father was Lewis Green Stevenson), was governor of Illinois (1944-53), a U.S. presidential candidate (1952, 56) and UN ambassador (1961-65).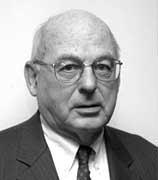 At left, Adlai E. Stevenson III (1930-), the son of Stevenson II, was an Illinois state representative (1965-67), U.S. senator (1970-81), two-time candidate for governor of Illinois (1982, 1986), international investment banker and public policy activist. Adlai E. Stevenson IV (1956-), not pictured, the son of Stevenson III, is a journalist and business executive. According to the McLean County Museum of History, Adlai IV has a son, Adlai V (1994-).


---
The Black Book originally was a little volume Grandpa Stevenson kept to jot down quotes and quips, thoughts and inspirations that kept him ahead of things or that he could borrow for his own speeches. But along came two more Stevensons in public life who added their own bits of brevity and brashness and wisdom.
---
A hypocrite is the kind of politician who would cut down a redwood tree, then mount the stump and make a speech for conservation--Adlai Stevenson II
---
Granted, the average grandpa who wrote down little things that meant something to him in Joplin would not gain the same audience a Stevenson would or, perhaps, have the money to make a current book out of these observations if no recognized publisher cared to do so. The idea of essentially taking a notebook that had been passed down through several generations of politics, adding one's own biases or observations, and assuming they would be of interest to a broader audience may seem a bit pretentious to average mortals--but the Stevenson label and experience does make The Black Book often worth reading.
It is self-described as American politics and history as experienced by several generations of an American family...edited and supplemented with commentary by a living Stevenson and former senator-- America as his family knew it for more than 150 years that draws lessons for its future from a rich past. In other words, it is a mix of politics, passion, fact, fiction, prediction and history.
Adlai I collected humorous quotes, he recalled, for use in later speeches, and other observations he made during his life as a country lawyer, state government official and ultimately vice president under Grover Cleveland. Grandson Adlai II expanded the loose-leaf binder during his time in the Roosevelt and Truman administrations, as governor of Illinois, Democratic presidential candidate in 1952 and U.S. ambassador to the United Nations. Then along comes former Senator Stevenson, who as he says, expanded and augmented the book then published it, first for the family and then for a general market.
The book is both frustrating and rewarding. It can be difficult to read from a typographical standpoint because its organization features page after page of bits and pieces of opinion and observation, quotes and quips. It can be difficult for the eye to follow even if the mind wants to. An editor, perhaps, should have advised today's Stevenson that a better layout would have been more compelling. That is a bit ironic, since Stevensons past obviously knew how to draw people into their discourse and explain their reasoning.
The typography may be trying, the chapter divisions virtually nonexistent, the topics and opinions endless and judgmental. But fascination follows the barriers. The idea of taking this age-old notebook and bringing it up-to-date has to be compelling for Stevenson admirers and average history buffs.
The contents are far-ranging and include one Stevenson's relationship with his Republican rival and eventual victor Dwight Eisenhower to thoughts about Jimmy Carter, President Barak Obama and foreign affairs. Few topics escape the Stevenson viewpoint, even now and again comments about the press.
Without more focus and editing, one has to admit, that covering dozens of subjects leaves something for everyone. The quotes sprinkled throughout are varied, including Adlai II's thoughts about Norman Vincent Peale, the religious leader who became a friend and supporter of Richard Nixon. "The Apostle Paul is appealing," Adlai II said. "The apostle Peale is appalling." This is pithy partisan political punditry at its best.
Given the Stevenson family history in both law and politics, the book regrets what is says is today's lack of interest for pubic service by members of the legal profession. President Abraham Lincoln, whose political supporter was great great grandpa Stevenson, and himself once considered a pretty fair country lawyer, is quoted as saying, "He [a lawyer] can compress the most words into the smallest ideas better than any man I ever met."
While it lurches and pronounces and pontificates and predicts (much of the present was foreseen in The Black Book including terrorism and the consequences of unsustainable levels of debt), the book displays range, humor, American political and cultural history spanning a century and a half, personal glimpses, reality and the dedication of a family to public service because they enjoyed it and thought they could contribute to American life. That's not a bad ambition to pass along to later generations.
---

Title - The Black Book
Author/publisher Adlai E. Stevenson III (1st ed.,Dec. 08, 2008)
300 pp.
$21.24 (hardcover) at amazon.com
ISBN-10: 9780982371008
ISBN-13: 978-0982371008
---