Soaring with a test pilot
June 14, 2011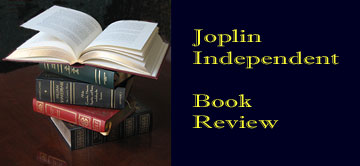 By Jack L. Kennedy
Some books leave the reader up in the air. In the case of The Lonely Sky: The Personal Story of America's Pioneering Experimental Test Pilot, that is a stimulating, exciting place to be.
The book by early-day aerial adventurer William Bridgeman and his wife Jacqueline Hazard (she married him after the book was published) first was released in 1955. He died in an airplane accident in 1968; his wife still lives in Malibu, CA. The re-released title from iUniverse,Inc. has been dedicated to Capt. Norman "Buzz" Miller, USN, commanding officer of Bombing Squadron 109, known as "The Reluctant Raiders," a leader in the Central Pacific campaign in World War II. Miller died years later in Honolulu of a lung disease, but before he did, he left his mark obviously on Bridgeman.
"Lonely Sky" gets off the ground rapidly after setting the scene in 1942 with American military leaders taking note that the Germans had developed rocketry and high-speed aircraft more rapidly than the West had. That realization led to development of more experimental planes, a daring test pilot corps, and leaders like Gen. Hap Arnold who believed in the future of flight and the need to push new boundaries.
There are scenes of Pearl Harbor during the Japanese bombing as well as of soaring efforts to take man to a new frontier decades before the "space race" and space ship days. Those involved, including Bridgeman, were truly risk-taking pioneers who often did not seem to know what they were getting into. The book is a compelling mix of history, heroics, adventure and action. It appears to be accurate in setting the time and the politics of the time as it comes across as much more than a history of flight. Lively dialog at times, movement, careful choice of words without overdoing the excitement, relatively tight and not overdone sentences set the soaring tone for the book.
While those who like adventure tales are likely readers--those who want a few thrills tightly drawn--"Lonely Sky" ought to be read by many others in the region's aircraft industry, history buffs or anyone who wonders what the next frontier will be now that the space race has officially ended and moonwalking may revert forever to a thing of the past. The volume is full of dreams and action--not bad qualities in any time, for anyone.
Bridgeman takes us through his fears and his doubts and his joys as he tests his own limits and those of the F80 and other new craft. How far and how fast and what will happen next are questions asked about people, not just about aircraft capabilities and pushing the envelope. And the author shows the joy that is there alongside the stress.
The book paints pictures well, not just of the aerospace industry and pilot pioneers and their leaders but of the environment as Bridgeman banks, rolls and pulls out of personal turns in his own life, not just in the skies although he must daily master otherwise unproven aircraft so others may profit from his pioneering. The story line is a rapid, g-force trip through his time in WWII as a naval pilot to days as an engineering test pilot for Douglas Aircraft and the final stages of testing the Skyrocket, a javelin-shaped rocket powered ship.
Sometimes, the pilot notes, risks must be taken. The future is determined by individuals who push ahead. "I was afraid to take on this airplane," he notes at one point, but adds "I was also afraid someone else would accept the challenge."
Pioneers and helpers and risk-takers are still with us, even though they may fly high closer to the ground. Proceeds from the sale of this reprint, we are told, will go to benefit the work of Doctors Without Borders, an international medical humanitarian organization created by doctors and journalists in France in 1971 that today consists of doctors and nurses who volunteer to provide urgent medical care in countries to victims of war and disaster regardless of race, religion, or politics.
---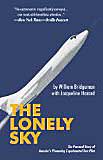 Title - The Lonely Sky: The Personal Story of America's Pioneering Experimental Test Pilot
Author: William Bridgeman and Jacqueline Hazard
Publisher: iUniverse (re-release Nov. 23, 2009)
308 pp.
$16.46 (paperback) at amazon.com
ISBN-10: 1440158703
ISBN-13: 978-1440158704
---