Catching the spirit
August 19, 2011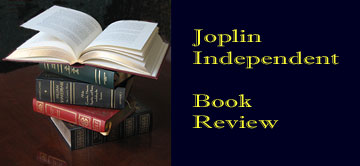 By Jack L. Kennedy
Dave McKenzie's memoir The Spirit's Journey (iUniverse) may be many things.
Often it is what the title says, a tale not so much of an auto engineer turned experimenter, an aircraft lover from the early days of flight and fervent flight fan foremost, but the story of the spirit's journey undaunted by accidents (a bad crash during an air show), deaths, divorces and career uncertainties. It is, after all, ambition and determination that often drives us as the designer, even when the directions may seem irrational at times. Consequently, the spirit must keep going, in the air and on the ground.
Journey has its roots in small-town, Alabama in the 1930s. As a young boy, the author and his brother grew up smelling and loving engines and people who work with their hands. Both were willing to try something new and absorb what local characters had to teach them. There are dashes of the early history of non-military flight, some cultural history of the rural South, color, grass-roots values and early adventuring. Beyond the family setting offered re-enforcement and role models, even when McKenzie's folks did not.
The author has the ability to pick his words succinctly. At some points, however. Journey appears overwritten--unedited for either reasonable length or for plot advancement and ridiculously redundant. At times it seems that every fifth word is capitalized for no reason, and there is no grasp of grammar or punctuation. Some of the stories should have been left in a personal diary, not published for sale.
But at his best, McKenzie mixes a devotion to family with the enticing smell of gasoline or trance-like hold aviation can have on a young boy. He recalls the prankster in him while in the Tau Kappa Epsilon fraternity house at Auburn University, his love of new hands-on promising projects as a Ford Motor Company engineer-designer, and his growing interest in flight. McKenzie tinkers with making his own flying machines, and develops a taste for aerobatics that disables him for a time physically but not spiritually. His hops often take him to or over the Midwest and he makes mention of stops in Carthage and other Missouri cities. It is clear that McKenzie loves motors, he draws energy from movement and he has memories of others who flew with him who also sense his spirit.
The book is illustrated with pictures of early personal flight activities from the 1930s to recent years as his devotion to the skies grows. McKenzie and his wife today live on 20 acres of land in Michigan, with a long runway alongside the house. The place is proudly on local aeronautical maps and has its own international airport code...with a shop and hangar. Perhaps the boy never has left the man and the spirit is still there for readers to catch.
---

Title - The Spirit's Journey
Author: Dave McKenzie
Publisher: iUniverse (Jan. 31, 2011)
424 pp.
$19.18 (paperback) at amazon.com
ISBN-10: 1450272215
ISBN-13: 978-1450272216
---