Does your toothbrush have dust on it?
October 02, 2011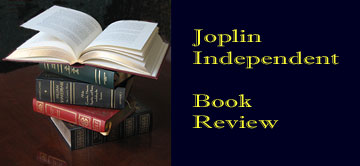 By Jack L. Kennedy
Passion and knowledge are important tools for any communicator. They are just as valuable for dentists who write books on gum disease as they are for great novelists. Dr. Dan Sindelar certainly believes in his topic, and in attempting to save the lives of others. That is obvious in every line of his tome, refresh life: oral Health is the missing piece, adding years to your life, and improving your overall well-being! (Balboa Press)
Simply put, Dr. Sindelar firmly believes that America's oral health is decaying. A Missouri native, he was born and raised in St. Louis, where he has been a dentist since about 1981. As co-founder of the American Academy for Oral Systemic Health, he firmly believes in preventive medicine and the need for all medical professionals to communicate better for the good of patients. He cuts his teeth on writing by offering his views on how dental health affects us all, how lack of it is related to many illnesses, and how its concept is changing as the relationship between medical doctors and dentists becomes more aligned than in the past.
He sinks his teeth into a variety of related topics that we often overlook. Sindelar is concerned that not enough of us pay heed to consistency and persistence in maintaining good oral care. He is particularly concerned, and writes often in the book, of the often-overlooked ties between gum disease and heart attacks, stroke, loss of sleep, diabetes and obesity.
We too often fail to heed the warning signs of the teeth/general health relationship, he says. Heart disease is the leading cause of death worldwide, yet many people with cardiovascular disease have none of the common risk factors [such as smoking, obesity or high cholesterol], the longtime dentist says. So what is making people sick? You guessed it: gum disease.
The author attempts to convince more of us to floss and brush daily, to look for the signs of various illnesses early and to realize the importance of extended, conscientious oral care. He notes that looks are enhanced when gums are doing well, not by waiting too long and then expecting miracles from plastic surgeons.
He claims that medical doctors and dentists are working more compatibly. Dental education has improved in recent years and discussion of changes in care and education has become more relevant and vibrant. New solutions for better treatment are arriving every day, the dentist-writer proclaims.
In each chapter refresh life offers useful sidebars from a variety of sources and a handy bibliography at the end. The book could ease your pain or concern without taking much of a bite out of your time.
---

Title - refresh life: oral Health is the missing piece, adding years to your life, and improving your overall well-being!
Author: Dr. Dan Sindelar
Publisher: Balboa Press (Mar. 17, 2011) 104 pp.
$9.56 (paperback) at amazon.com
ISBN-10: 1452533571/ISBN-13: 978-1452533575
---