Dark side revealed but still mysterious
November 03, 2011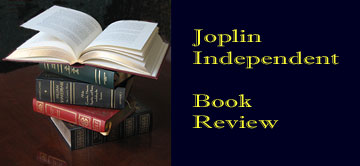 By Jack L. Kennedy
Searches often are difficult, winding, and multidimensional. That is certainly the case with The Falling Away by T.L. Hines (Thomas Nelson, Sept. 14, 2010).
The book, like the characters that inhabit it, is complex, often confused, not always what it seems. The author likes to pen supernatural titles with a spiritual message, that if not well done could easily become sappy, simplistic and overwritten. "Falling Away" does not become that.
A clue to the road it will take is found in its dedication, to Iraq and Afghanistan veterans Its opening lines quickly set the tone for what is to follow: "Having your leg blown off was much easier than having it reassembled, re-grafted and rehabilitated."
---

Author/just your average guy D.L. Hines of Billings, Montana had his first novel released in the summer of 2006. Waking Lazarus was selected as one of the "25 Best Genre Novels of 2006" by the editors of Library Journal. He has since written three other books on eclectic subjects.
---
In "Falling Away" Hines' primary character, Dylan Runs Ahead, a member of Montana's Crow tribe, lives with the horrors of the Iraq war, improvised explosive devices (IEDs), personal losses and all. He is allegedly a "chosen one" among his tribe but not quite sure who he is and what situations mean for him or where he is going.
The volume could become a soap opera of sorts with its multiple themes, including the horrors of war, drug abuse and sales, searching for self, running from lawmen, the development of relationships, involvement in cults, rehabilitation techniques and meaning of the Native American culture. Handling so many thematic balls at one time could become a melodramatic mess, but Hines does it well.
Things often are not as they appear, and the reader must provide his or her interpretation of the moment, then move on. The road curves many times, and even disappears into a mist, but is well worth taking. Good plot movement, tight writing and word choice and careful character description help set the book apart from the often overdone scary synopsis of scenes no one cares about.
Many times the meaning of reality and the length and direction of the road ahead are challenged. But that's life, isn't it, either at our house or in an author's mind. During one introspective moment, a character tells our complex hero, "You didn't die in Iraq, Dylan. But you've been acting like you're dead. You feel guilty. That's natural. Survivor's guilt, they call it."
There is a spiritual, religious, healing message to "Falling Away." But the characters do not preach pretentiously as they try to find themselves. They do not let us forget, if we reflect and take time to breathe, that we all face paths we do not always understand, people who are not always what they seem, and story lines that blur fantasy and reality.
Yes, life can both scare and strengthen us.
---

Title - The Falling Away
Author: D.L. Hines
Publisher: Thomas Nelson (Sept. 14, 2010) 336 pp.
$4.88 (bargain price paperback) at amazon.com
ISBN-10: 1595544542/ASIN: 3005IV2ZAGS
---