Acing the SAT essay
February 03, 2012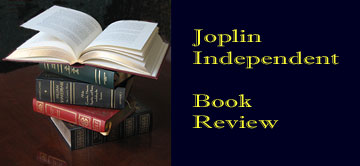 By Jack L. Kennedy
How to Write a Killer SAT Essay in 25 Minutes or Less by Tom Clements (TC Tutoring) is a promising venture that appears to be two books in one.
It is what the title says, a handy, often creative and introspective guide to writing in less than a half-hour the often-dreaded Scholastic Aptitude Test essay. The author, we are told, is a former college English teacher and writer, "and an extremely popular calculus, chemistry, physics and SAT tutor, having helped innumerable students ace their SAT essays." Modest also, apparently.
The book is often humorous, detailed, suggestive of a variety of ideas, structures and preparation methods for crafting a collection of words to impress those who evaluate SAT essays as part of the college admissions process. Its advice on thinking, planning, evaluating, researching and recalling might, in fact, be useful for any freshman or sophomore English student devoid of ideas for writing a class-assigned essay, not for just the often-feared SAT alone.
So the streamlined volume may have a market well beyond the traditional highschooler who wants to score well on the SAT to gain admission in a chosen college or university. It could have value for all students and their English teachers directing them. But some students or teachers with good eyes or sharp minds might also be perplexed by or question some approaches in the book.
There is excellent advice on the use of proper sentence structure, transitioning, being well-prepared, speaking from the student's own voice and avoidance of malapropisms. (Perhaps, a footnote for synonyms that might replace "awesome" or other words teens overuse might have been added.)
At one point, Clements strongly suggests that well-read students have an advantage in that they can embellish their essays with quotes from many sources and elaborate on many topics. But many educators would question his suggestion that not many essay evaluators, who are told to rate style over substance, framework over facts, for instance, will remember what Franklin Roosevelt actually said. Why not use bogus quotes? Nobody cares, the author maintains. Here's hoping he has his tongue-in-his-cheek. It's also suggesting that, maybe, SAT officials should nip the practice in the bud.
The reader also might wonder whether the author too often panders slangy, sloppy or profane vocabulary and what is popular or faddish in order to sell his book to an angst-ridden teen audience. In an otherwise strong chapter in which he provides suggestions for preconceived topics that might be expanded upon Clements goes on a tangent and uses the f-word to describe himself as a student.
Clements provides examples of essays that scored well in past tests. That is a good idea. But his personal quips that he thinks he needs to catch the attention of his readers may fall short, especially when he's debasing a SAT evaluator for not giving one of his tutored students a good score. Add to this a few typos and grammatical or punctuation errors, and one learns that the book, like most SAT essays, has room for improvement for those seeking a "12," or a perfect essay score.
Either unintentionally or with a bit of wry humor, Clements' publicist in a cover letter referred to the book's subtitle as "25 Minutes of [sic] Less" (a Freudian slip?)
Hurdles aside, the SAT book does contain enough good advice to be of value. And obviously it is intended for and should capture the attention of average or less than average students who need all the help they can get. For those without the $20 price-tag, a 2007 version may be found here until the author decides he no longer wants to play the altruistic role.
---

Title - How to Write a Killer SAT Essay in 25 Minutes or Less
Author: Tom Clements
Publisher: Hit "em Up (Oct. 14, 2011) 174 pp.
$19.95 at amazon.com
ISBN-10: 0578076659/ISBN-13: 978-0578076652
---