Bi-polar sufferer helps others face life
February 10, 2012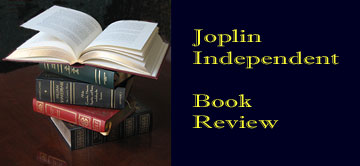 By Jack L. Kennedy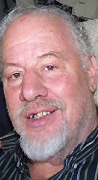 Survival stories often are compelling. In The Streets Terry L. Dorn, pictured, tells us his life story as he tries to find new paths for both body and soul. It is a very personal tale involving abuse as a child, failed marriages and businesses, inability to keep a job for any length of time despite a variety of talents and a growing desire to reach and preach to "street people," the often-forgotten figures in the shadows.
The book takes us and Dorn many places, from Oklahoma City to Denver to Dallas to the Northwest, with stops in Wichita and Tulsa and references to those he encounters or tries to help, or who helped him. He meets some followers of Tony Alamo (nee Bernie Lazar Hoffman), a singer turned cult leader who was born in Joplin. Alamo is noted for early attempts to help street people. (He later was charged with several crimes against children and now is in a federal prison for life.)
Along the way Dorn the salesman, home remodeler and hopeful future minister often lives out of his van and hocks his few possessions to buy food for the next day. A thread throughout the story is the importance of individual contact, listening, caring and trying different solutions to help, regardless of one's specific religious denomination. Dorn often is disappointed by people--from psychiatrists who tried to help to employers who short-changed him emotionally or financially. But he does not give up, on himself or others.
Dorn claims he was tortured at home as a child before he ran away at age 10. He was a youth gang leader for a time. He recounts many days and nights on the streets of Minneapolis, Minnesota or in cheap motels, while searching through a thicket of usually fundamentalist churches for something to satisfy both his spiritual needs and speaking talents. He ponders his interest in helping youth and other abandoned street spirits. At one turn he encounters Stan, a student minister who encourages his hopes and ideas. Dorn is a good example of how one imperfect person may be of great value in other people's lives.
Asserting that he began to straighten out a decade or so ago, Dorn says he is coping with a bipolar disorder and seeming lack of trust or focus. "I do believe that in spite of my struggles, my faith has helped me always pick myself up and go on. I must proclaim this as my calling," he says.
Toward the end the book Dorn offers some sources of help for those in need, including the National Alliance on Mental Illness (NAMI). One of his passions is to grow his budding network of community-based groups to help those with mental illness.
The self-published volume will win no literary prizes. But the reader is left with some admiration for his fight, his will to continue although the road ahead is rutted and twisted and unmarked. Personal stories are, after all, often filled with uncertainty.
---

Title - The Streets
Author: Terry L. Dorn
Publisher: CreateSpace (Nov. 11, 2011), 254 pp.
$19.95 (paperback) at amazon.com
ISBN-10: 1467929611/ISBN-13: 978-1467929615
---