Author stresses importance of family ties
May 29, 2012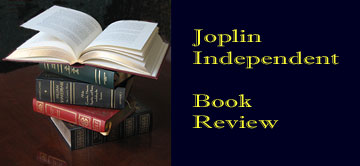 by Jack L. Kennedy
A good book can be like a fine tapestry, with many different threads carefully and tightly interwoven to make a picture with which various folks and times can identify.
That certainly is true of A Perfect Dwelling Place (West Bow Press) by Janice Reed Cobb. You may choose to see it as fantasy, as the author goes on a mythical journey with her deceased mother Mabel, seeing and sharing scenes in the ether of the past in the South circa 1918. Or you may see the book as the tale of a family long ago which built future generations upon faith and family. Each character has his or her own charm, each story its own reason for being. So, if summery weather draws you in to nothing more than a charming scene of the Old South and history, you will benefit.
But the dwelling place can be much more than a large old farmhouse in Shoal Crossing, Alabama. It is the tale of what education really means, of finding solace and something to pass along in the stories handed down from parent to child, from one time to another. It is listening, really listening, to people and caring about them. Various things impact us, and dwell within us.
---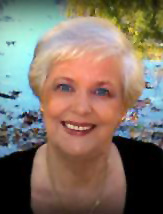 "I wrote the book not only to keep her [my mother's] memory and teachings alive, but to help others to see that the strongest impressions are made through family structure and bonding," Cobb says. "Without a strong family foundation, many do not reach their full potential as adults. We can't let those important morals and narratives die with our relatives. They are our lifelines to our personal histories and future success."

---
At the heart of "Dwelling Place" lives Josie, a black domestic worker in the O'Brien Family home for decades. She is a friend and role model and super storyteller and healer of spiritual and physical wounds. Josie's family is not many years removed from slavery, but neither she nor young Mabel, (the author's mother as a child), dwell on the past. Josie and Mabel's parents teach, often just by example not writ, that the best is yet to come, life is to be explored whether it is a berry tree or an excursion to town, and people are what you personally find them to be, not what others tell you about racial groups or age or other factors.
Cobb's story is about growing up. It explores and deals touchingly with, expectations, changing times, playing and learning with Josie's daughter, and watching as Papa O'Brien deals personally, quietly and effectively with the Ku Klux Klan in a clever move to aid a neighbor. The kids were there with Papa, and learned. Acting on principle, Mabel sees, often takes a great deal of courage. Yes, the book can be read as nostalgia, the view of another time, the growth of human rights, education by example, or evolution through emotions. The final chapters of "Dwelling Place" as the revered Josie succumbs to heart disease are exceptionally moving and revealing. The O'Brien clan draws strength from a funeral at a black church, from a beaver dam and many scenes.
Whatever label the reader puts on this tight, moving little volume, it is well worth the time. Follow the threads. Weave your own tapestry. Hope exists on a hot summer day, in any era.
---
Title - A perfect Dwelling Place
Author: Janice Reed Cobb
Publisher: West Bow Press, a division of Thomas Nelson (Oct. 28, 2011), 296 pp.
$17.90 (paperback), $3.39 (Kindle) at amazon.com
ISBN-10: 1449721591/ISBN-13: 978-1449721596/425KB
---