Who wins the religious debate?
June 04, 2012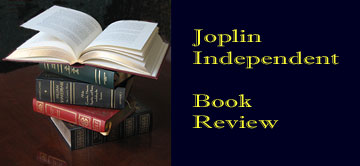 by Jack L. Kennedy
Author Michael Fontana has a unique and often compelling idea.
In The Sacred Machine (DWB Publishing) two backwoods self-professed country preachers go down a rocky road expounding upon their understanding of the Good Book, of the meaning of religion. Fred, whose space in his truck is often shared by a lost soul escaping her unhappy marriage, has found room for another itinerant preacher, Louis.
All three are searching, trying to find the right way to articulate their religious beliefs. Sometimes, their faith and fervor takes them to tiny hamlets where a tent is their church. At another time, they find a small virtually abandoned stone structure in which to minister to themselves and others.
As this trio travels the twisting roadway, from town to town, idea to idea, the two preachers develop differing messages. To Fred, God is translated through love, through getting to know others individually and caring about them. To Louis, a murderer and one time prison inmate, one must prove one's faith by disavowing sin and believing in punishment from above from an often angry fearsome god.
Their tent meetings or solitary church appearances often turn into debates between them, a clever literary device used by Fontana to expound upon their contrasting philosophies. Louis admits he sees these events as "shows," as theatre. Fred believes in using a more personal approach. And his love-not-punishment concept grows on his female traveling companion. Both see some of their bitterness wash away.
Heavenly symbols arise, for example, when Louis prefers to stay inside the old stone church and have his flock come to him in adoration. By contrast, Fred simply meets with people on the steps or elsewhere outside of the church, reaching out and caring and listening, rather than remaining isolated inside. Early on the reader is offered little or no explanation as to who the characters are or what brings them on this ecclesiastical journey. However a gradual understanding develops.
The Sacred Machine, as driven down often rutty roadways by the author's words, offers guidance and a basic love-sin debate in a tight little package, as the reader witnesses the lives of the three main figures changing. The advice is spiritual and often meaningful.
---

Fontana, a Missouri Southern State University development officer for the annual fund and scholarships, says he holds degrees from Charter Oak State College and Miami (Ohio) University and has taught at Miami and Northwest Arkansas Community College, Bentonville. His debut novel, Sleeping with Gods was published April 1, 2010.

---
Erudition for Fontanta--that may be seen as an annoying writing habit--is ending many paragraphs with extremely long sentences. For example: "Then all the boundaries between lands seemed to disappear, replaced by a sense of perpetuity like the horizon would go on forever, like there was no end, no limit to the earth, like it was flat and its flatness continued nonstop to eternity." The pretentiousness of the author's words may seem out of place, such as the time when "a pounding arrived at the door," except if it is meant to illustrate a sort of religious pomposity.
Readers may get lost along with the plot, but still may find "Sacred Machine" still worth the trip. My advice is to have faith, and believe that authors should be loved, despite their possible sins of omission or gross overwriting.
---

Title - The Sacred Machine
Author: Michael Fontana
Publisher: Dancing with Bear Publishing (May 3, 2012), 160 pp.
$6.99 (paperback) at amazon.com
ISBN-10: 061563916X/ISBN-13: 978-0615639161
---