In celebration of Dads
June 12, 2012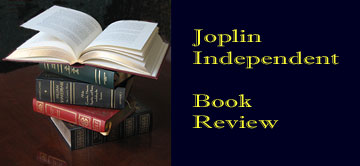 by Jack L. Kennedy
A Father's Day thought--do not just keep your memories in the top drawer of your dresser. Pass them along.
This is the dominant message of Top Drawer Dads Celebrating Fathers as They Shape Our Lives by Dr. Thomas F. Mahan and Marjie Aldom Smith (West Bow Press.) The lively, colorful book is illustrated with charming pictures of small boys sneaking a peek into the top dresser drawer to find the hidden treasures their daddies saved, perhaps, from their own dads, items from grandpa's watch to ancient cufflinks.
The graphics are outstanding and convey the not-so-subtle hint about the book's main message: store your daddy memories anywhere, in your top dresser drawer, photo album, back closet or anywhere you like, even in your heart. But be sure the precious objects, inanimate things like baseballs and old Army insignia or even well-crafted books about fathers are shared and discussed and enjoyed, not merely put back in some sort of forgotten location.
---

About the authors
Dr. Thomas F. Mahan is CEO of Top Drawer Dads and the Chairman of The Work Institute – a workforce and workplace research company. Earlier in his career, Tom counseled troubled and troubling families with the Edwin Gould Foundation in New York and at Cumberland House School in Nashville, Tennessee. He is an adjunct faculty member at Peabody College of Vanderbilt University. Married to Dr. Beverly B. Mahan, he is the father and father-in-law of Lindsay and Joshua Lee and the father of William.


Marjie Aldom Smith is a professional writer/editor who has worked for more than three decades as a journalist and communications professional in Canada and the United States. She has won more than a dozen regional and national writing awards, including one for a not-for-profit newsletter. She is married to The Rev. Dr. Jerry Smith and the mother and mother-in-law of Adrienne and Dwayne, Nathan and Jasmine and Aaron and Meredith.

---
The authors include various descriptions of fathers, from would-be musicians whose instruments and selves were passed along to sons, to those who spent their lives working with their hands or helping others. Teaching by example and passing along whatever is of value to members of a family, tangible or intangible, is the heart of Top Drawer.
Among the nuggets of unpretentious advice salted away in the book: be yourself, do not expect to have all of the answers,and do not hesitate to share objects and moments and memories of little things, not just to provide crisis management. The biggest and most treasured "top drawer" items can be small in size and cost.
"Steven," for example, remembered that his father could not afford to buy a guitar, so he built one. Yes, he shared some carpentry and craftsmanship with his own son about his son's grandfather, but more importantly he shared the love of music, his time, resourcefulness—and himself.
"Dave" was in the military service. He conveyed to his son a sense of adventure, of seeing and caring about others in any language or setting. Eventually, Dave motivated his son to live overseas with a family and in turn share what he had learned.
Consider what is in your own real or symbolic top drawer to be passed along. Share and care.
Mahan is CEO of "Top Drawer Dads." The group has its own website that celebrates fathers and creates an online learning and sharing community.
---

Title - Top Drawer Dads Celebrating Fathers as They Shape Our Lives
Authors: Dr. Thomas F. Mahan and Marjie Aldom Smith
Publisher: West Bow Press (May, 2012)
$28.95(includes shipping/handling)/order here

---