If city limits' sign reads Sagasus, beware
June 27, 2012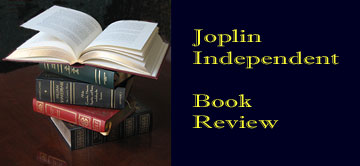 by Jack L. Kennedy
College students often may seem scary.
They imagine they see good grades, misjudge their personal or intellectual strengths, have friends who seem odd to their parents and others and take unfamiliar roads just to see where they will lead.
Sagasus by first-time author Robert George-Paul is a promising tale from the start. The book is about a fellow named Scott and a few of his friends who attend a small Vermont college. They decide on a whim one weekend to take a trip through rustic, back road New England towns. The campus soon becomes a launching pad for other journeys Scott alone takes to see the scenery and spirits of ghost towns, amusement parks and strange people.
Scott's main amusement appears to be bedding down with females at the slightest opportunity. Several girlfriends are fellow college students, some of whom wind up dead or missing or remain just plain shadowy. His other "personal pastimes" include a teacher tutoring him, two sisters who own a café and an Irish bar waitress. The reader could lose track of the number of the confident lad's conquests except for the attention-getting graphic detail.
Along the often eerie and enigmatic country roads that draw Scott on his excursions away from the campus, local cops begin to wonder if he has had a hand in a murder or two. His appetite for both food and fun roll on as he stabs a ghost on campus and seems to see his dad show up in his residence hall to whip him.
The small town of Sagasus, which appears virtually abandoned a la Stephen King, is a draw for Scott's visits. In this and other locations he sees strange things, including a person described by Scott as a friend named Paul who disappears—or perhaps never existed. He tries visiting his folks for Thanksgiving, but they apparently moved to another town and no one in the supposed new place has ever heard of them. (If this isn't a dreamlike state, then it is a warning, perhaps, to all college kids.) To tell more about this mystery-fantasy tale would be to rob the reader of the pleasure of the trip, the hunt which causes doubts and questions until the end--back where the story began, in simple Sagasus.
The novel is both a mystery and fantasy, torrid tale and crime story. Scene setting, sense of suspense, word choices and other mechanics often are well-polished. There are puzzling indications, however, that author or printer neglected elementary proofreading, which can bring the action to a screaming halt. For example, a character is said to have a "pension for sweets," not penchant, and apartments can be flats in one sentence and elevators turn to lifts in another, although those two British words popped up never to be seen again.
If the obese volume were to lose 100 pages or so, rapid and cohesive plot development might benefit. But the New Jersey-born author and army veteran shows some promise. So hug a college student you know to make sure you have treated him or her well. But if the student you know seldom goes to class, has girlfriends disappear or boyfriends seem strange while on sudden off-campus trips, be wary.
---

Title - Sagasus
Author: Robert George-Paul
Publisher: Lulu (Apr. 23, 2008)
$22.50 at amazon.com/pp.406
ISBN-10: 1105599205
ISBN-13: 978-1105599200

---