How the national press embraces war
August 09, 2012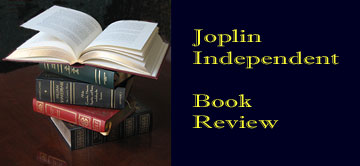 by Jack L. Kennedy
"We must remember that in time of war what is said on the enemy's side of the front is always propaganda, and what is said on our side of the front is truth and righteousness, the cause of humanity and a crusade for peace."-—Walter Lippmann
Those thoughtful words bear the perspective (with sound eyesight) in speaking his mind after collecting the facts of a journalist, Pulitzer prize winner, novelist, advisor to President Woodrow Wilson, intellectual and outspoken, charismatic believer. The late Mr. Lippmann's words open one of the late chapters of The Press March to War by veteran newsman and academician Steve Hallock (Peter Lang Publishing). The subtitle on the cover leaves little doubt concerning Hallock's agenda or point of view: "Newspapers set the stage for military intervention in Post-World War II America."
But if a hasty, brief glance at the volume would lead the reader to believe that Hallock is dogmatic, his views are as one-sided as a baby-faced blogger or pompous political pundit via print or broadcast, please read on. Yes, his basic thesis is that major newspapers unduly influenced U.S. conflicts since the two world wars. He may, some critics say, have given the press too much credit for influencing the nation's entrance into fights which were not always formally declared or authorized by Congress.
The very structure of the book makes the author's point: gather the facts first, then seek advice and approval of others. Do not swallow whatever someone else feeds you. Hallock has strong views, yes, but he also has heavily footnoted chapters from which the reader may draw his/her own conclusions or find opposing arguments. Nourishing food for thought need not be pasty platitudes. So, the reader may page through the volume, then make up his or her own mind.
---
Steve Hallock of Mount Lebanon, Pennsylvania, director of the School of Communication and the graduate studies program at Point Park University, Pittsburgh, PA, earned his Ph.D. in journalism at Ohio University in 2005 following a nearly 30-year newspaper career. As a newspaper editor, editorial writer, columnist, and reporter, he won numerous national, regional, and state awards for enterprise and investigative reporting and commentary. He has authored two other books, Reporters Who Made History: Great American Journalists on the Issues and Crises of the Late Twentieth Century (2010), and Editorial and Opinion: The Dwindling Marketplace of Ideas in Today's News (2007).

---
Hallock maintains that a set of powerful newspapers, such as the The Denver Post, The New York Times, The Washington Post and others, have had voices so influential that they often caused America to rush to war without clear purposes or strategy or end game or rationale—or required Congressional approval. Yes, many might believe that the The New York Times, for example, is powerful, arrogant and a bit egotistical personally and corporately.
But the book shows doubt at times even among editorial writers, and reveals gradual shifts in stance from the Chicago Tribune's longtime embrace of isolationism to later support of governmental views. It is also a well-researched history of the paths to war in the 20th and 21st centuries. Policy makers could almost become nostalgic, thinking back to earlier days leading to two world wars which were often fought because the bad guys grabbed someone else's territory, both sides always wore identifiable uniforms, and the purpose was clear: end the war, return the territory stolen and go back home.
Hallock argues that since those early days we have gone from using clear threats to the U.S. and society from European dictators as an excuse for war, to using saving humanity, police actions, communism, vague defense of freedom, seeing threats to the hemisphere and later to the whole world, terrorism after 9-11, alleged presence of weapons of mass destruction and other excuses capitalized by the press to march to an often muddy, undeclared war.
The author may be giving too much credit to the media for what more accurately should be tagged as wrong or hasty decisions by Congress, voters, and other forces of the times. Hallock himself recognizes that many factors are and have been at play as historic decisions were made. His bottom line is rather simple. The media should have been, and should be today, more probing and do more of its own background homework before pontificating about policy and power, he says, no matter how noble, how justified the cause might seem to many.
The reporter, editorial writer, "Press March to War'' author and academician has much food for thought in the book. But he would not want the reader to hastily swallow it whole. It takes time to genuinely digest and get nourishment and see other points of view.
---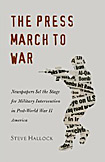 Title - The Press March to War
Author: Steve Hallock
Publisher: Peter Lang Publishing (May 1, 2012)
$37.95/textbook paperback at amazon.com/pp.312
ISBN-10: 1433113759
ISBN-13: 978-1433113758

---