Murder in Appalachia
August 28, 2012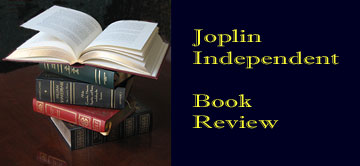 by Jack L. Kennedy
The most interesting friends often are the ones who seem quite different from you, but given a chance they will grow on you and surprise you. They are hard to forget, and some who at first seem most distant to you often are the most memorable.
That is the case with the characters in Clinch River Justice by Alfred Patrick (XLibris). If you do not particularly like or understand some of the folks at first glance, stick with them. They'll grow on you, chapter by chapter, and you'll want to know how they turn out, good and bad.
Of major significance to the characters is the setting--the rural rough and rocky Southwest Virginia Appalachian Mountains. Patrick, who grew up in the area and obviously has a fondness for and understanding of it, exhibits a gifted sense of place and time. A former college and high school teacher and administrator, he has a feel for words. At one point he describes when "chilly blue skies scattered wispy clouds" and the sun set "two fingers above the horizon." His often carefully crafted words build understanding and ties to both place and people.
The title and initial approach may make the casual reader think she or he is diving into a rather typical murder mystery and/or detective story, as Deputy Charley Scott and others investigate the apparent drowning of a longtime local resident. But "Justice" is more of a character-driven tale than it is a shoot 'em up and find-the-killer-sort-of-story. The volume takes the reader through a bit of history and how the people and region were affected by the Depression, World War II from invasion to Pearl Harbor and the labor problems associated with coal mining (with which Southeast Kansans or should readily identify).
Deputy Charley knows the people and loves the area, but a string of murders over a span of several years seems too much for an otherwise bucolic spot where lives should have been uneventful. Fights over mineral rights, coal mine accidents, battling siblings, poison mushrooms, hate, jealousy, lack of education vs. aspiration, rich vs. poor and growth and maturity in tough times all are parts of the plot.
So, follow Charlie and friends through the Appalachians. You will enjoy the trip, the people and the scenery. Just be on your guard and stay alert as you try to figure out who the real bad guys or gals are.
---

Title - Clinch River Justice
Author: Alfred Patrick
Publisher: XLibris (May 29, 2012/June 12, 2012)
$15.59/paperback; $3.49/Kindle at amazon.com/pp.304; 505 KB
ISBN-10: 1477116877
ISBN-13: 978-1477116876

---