Sexual survivor speaks out as an adult
December 19, 2012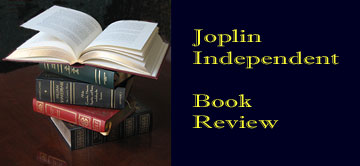 by Jack L. Kennedy
Call Me a Survivor by Michael J. Carnes is a small, unpretentious volume on its face. But it takes only a few pages to be drawn into a story that this well-known Midwestern wrestling writer and versatile small-town newspaper editor has been grappling for decades. Unfortunately, its topic is too much in the news today: child sexual abuse and how to cope with its aftereffects. Several times, his sexual encounter as a 9-year-old with a somewhat older neighborhood boy, bully and abuser, has forced him to the mat. Carnes admits he has fought drug abuse, alcohol and thoughts of suicide, and at times they--and his past--almost took him down. Almost.....
Carnes, now in his 30s and a newspaper editor in Wayne, NE, perceptively uses language in his thin but compelling reminiscence and recovery. He becomes proud to be a survivor, has to learn to re-spell "bravery," and look a long time to find the meaning of "introspection." Even "forgiveness" has re-appeared in his vocabulary, although, Carnes says, he re-discovered the "bully boy" who re-offended several times in recent years, after an attack on an unsuspecting newcomer named Mikey who just wanted to ride his bike to a summer swim in what was a deceptively calm rural Nebraska small town.
The book re-examines years of emotional scars left by the attack on this young boy who seems brash, self-sufficient, outgoing and articulate to many. It takes a long time to articulate his feelings and turn them into something beneficial to others. It is the Pennsylvania State University case and the Coach Jerry Sandusky tale, Carnes says, that compelled him to tell his own abuse story if it would help others cope.
A curious, meandering reader might find a certain charm in what sounds at times like the story of a boy growing up, hopping from Newman Grove to Milford and other small Nebraska towns, finding parts of himself and testing feelings, dealing with his parents' and his own divorces and disappointments, and getting aid and encouragement from his Southeast Community College journalism instructor on the way. Carnes is slowly, at times painfully, discovering who he is and where he wants to go as childhood and adolescence turn to manhood and discernment. In the journey Carnes praises daughter Kylie, as many parents would their own children, and loves to count his sports writing awards. But under the surface of the smile, the syndication of his sports writing and the gradual progression of his life, few friends knew he still carried memories of the abuse, of being considered the troublemaker himself, when he and his family tried to tell authorities about the event.
The book, curiously, has no page numbers. It sometimes suffers from the grammar and typographical errors found too often in self-published works. However, chapter headings help guide the reader through the author's thoughts.
"You Are Worthy," for example, near the end of Survivor, says a great deal about who Carnes is today. It emphasizes all that he and others in similar situations can overcome with time and faith and friends' assistance.
At one revealing point the Carnes we see today says, "For a long time, I wanted so much to NOT be a victim. 'Why did it happen to me,' I would ask myself, my parents or anybody who would talk with me about the subject. Why do I have to live with this horrible experience in the back of my mind?"
At one point Carnes realizes that he can regain control of himself and his pride. Daniel Webster, he writes, defines a "survivor" as one who continues to change and to prosper, not dwell on past hurts and hurdles.
Finally telling his story has helped him, Carnes says. It may quietly, personally, help others, too.
---

Title - Call Me a Survivor
Author: Michael J. Carnes
Publisher: CreateSpace Independent Publishing Platform (Nov. 4, 2012)
$9.99/paperback, $4.99, Kindle ed. or free at amazon.com/pp.136
ISBN-10: 1480252484
ISBN-13: 1480252486

---
Curiously, Patrick J. Carnes, Ph.D. is a prolific author on the subject of sex addiction. He is executive director of the Gentle Path program at Pine Grove Behavioral Center in Hattiesburg, MS. No connection could be found between the two authors.
For a link to HAVOCA, Help for Adult Victims of Child Abuse, go here or for additional information on the topic, go here.