Is godly intervention enough to save a marriage?
June 04, 2013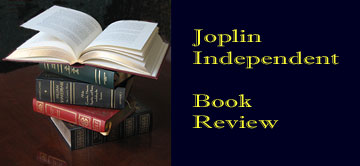 by Jack L. Kennedy
The title of the thin little volume from AuthorHouse seemed intriguing.
How to Stay Married for at Least 100 Years offers some humor, a lot of advice, and a "preachy" tone that some will find welcome, others, perhaps, a bit simplistic.
Author Darren Darrel Smith's directions can at times be tinged with humor or at least tolerance. The biblical literary ropes that Smith gives couples to cling to on the way to blessed long-lived matrimony in part supports a balanced, two-sided, supportive relationship with a bit of wit and wisdom.
But much of the ex-sailor's philosophy will seem macho, strident, egotistical and tied to an arch-conservative view of the Bible and of relationships. Smith acknowledges that he is not a trained marriage counselor, or degreed theologian, but simply a devout Christian and computer expert whose mission in life is "to save every marriage that God puts in [his] path." He is as sincere a listener and helper as a Bethel Christian Center deacon might be.
The chapters are tied directly to biblical passages as Smith chooses to interpret them. The book draws upon King Solomon and his wives, Ahab, Jezebel, Leah and Rachel, the devil, and other scriptural figures. The Atlanta, Georgia native, now from Maryland, says he was "assigned by god" to write the book.
One chapter, entitled "There is No Such Thing as a Stepparent," claims only natural parents can assert they are entitled to the "mother" or "father" title, a view with which many might argue against. Smith has his own views of female pastors, homosexuality, children born out of wedlock, and marrying someone who is not "saved."
At times, Smith appears to encourage a two-sided, cooperative, understanding marriage partnership. But he often emphasizes the "superior, god-given, all knowing" male.
As he says in one chapter, "Being ruled by your husband is not a bad thing. Know that when you go against your godly husband, you are going against god..." (But, perhaps, inconsistently, at one point, the author does think that men must be supportive, not merely demanding.)
Honesty, fidelity, openness and other virtues of any lengthy relationship are promoted. Premarital sex is discouraged. Women as parents are often seen as more caring and sensible than men.
Whatever one's own philosophy, theology or background might be, How to Stay Married might be a useful pre-wedding conversation piece, or a small gift for the bridal party, including bride and groom, who want to keep eyes, heart and mind open for the years ahead.
---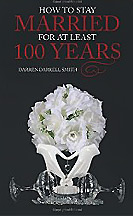 Title - How to Stay Married for at Least 100 Years
Author:Darren Darrell Smith
Publisher: AuthorHouse (Nov. 29, 2012)/
$12.84/paperback/118 pp.; $3.99/Kindle at amazon.com/ 218 KB
ASIN: B00AGV3R9O
ISBN-10: 1477293582
ISBN-13: 978-1477293584

---