Sacrifice is fundamental
January 14, 2014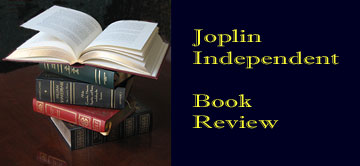 by Jack L. Kennedy
Sacrifice The Essence of Life brings life to the old adage, truth is stranger than fiction. It was Mark Twain who explained that "fiction is obliged to stick to possibilities; truth isn't."
Author John Abell is an unpretentious sort, a former principal, church missionary and student of history. His reason for writing the book from WestBow Press may appear obvious from its title. His method of achieving his goal is deceptively simple: delve into simple, short stories of real lives throughout history as a way to offer guidance or inspiration or education. For Abell, and the reader, the method works quite well in direct, uncomplicated fashion.
The trim but nourishing volume capitalizes on real stories throughout history of various people, some well known and others obscure. Some saw combat in war, from Pearl Harbor to Vietnam. All demonstrated their resourcefulness and patience under one sort of baptism of fire or another.
Each chapter reflects heroism in some form, but not necessarily the kinds of acts that draw national attention or demand superhuman physical or spiritual strengths.
Like the proud alumnus of Butler University that he is, Abell begins the book with the Indianapolis school's run for basketball fame in 2010-11. This introduction to the concept of sacrifice, teamwork, preparation and other qualities necessary for a good life leads into a variety of similar stories from different times and people of different walks of life. One of the stories of how to survive, thrive and give to others is about a man familiarly named John McCain. Abell describes McCain's trials during an unpopular Vietnam war, as a pilot during a bombing mission, captivity and starvation of body and soul, concluding with his survival and life as a national figure from Wisconsin.
The ravages of Adolph Hitler, D-day in Europe in World War II, Pearl Harbor and other rather conventional wartime scenes of courage and survival mix with Abell family stories and biblical tales in Sacrifice, providing guidance and inspiration from a variety of new and old sources. The reader learns why Abell believes that sacrifice is fundamental to human existence, offering a wide selection of scenes from which to find aid or simply enjoyment.
References and guidelines offer helpful windows on the world toward the end of the volume.
---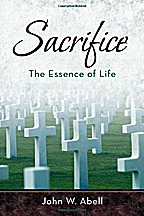 Title - Sacrifice: The Essence of Life
Author: John W. Abell
Publisher: WestBow Press (Apr. 12, 2013)/ pp. 210
ISBN-10: 1449789927
ISBN-13: 978--1449789923


---