New leadership positions for Joplin Schools
July 02, 2016
Dr. Kerry Sachetta has been named the new assistant superintendent of operations and Brandon Webb has been named human resources director, according to an announcement from Joplin Schools. Both positions began July 1, 2016.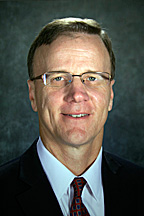 As the assistant superintendent of operations, Sachetta, pictured at left, will oversee the operational departments of the district including facilities, food service, transportation, technology, and safety. He will also oversee athletics and other responsibilities as needed. He most recently served as principal for Joplin High School, a position he held for 14 years. With 23 years of experience in education, he also has served as a teacher, coach and university instructor. Prior to becoming an educator, he held the position of sales manager for a distribution company for 12 years.
"Dr. Sachetta's experience as an educator and building leader and his early experience outside of education make him an ideal candidate for this operations leadership position," said Dr. Norm Ridder, Joplin Schools interim superintendent. "Sachetta has worked closely with the operations departments throughout his tenure at Joplin High School. As we continue our efforts to become more efficient and effective, I look forward to his focused work in these areas to support our classrooms and continuously improve our district."
Sachetta received a bachelor's degree in social science education from Pittsburg State University, Kansas. He also received his master's and specialist degrees in educational leadership from PSU. He earned a doctorate degree in educational leadership from Saint Louis University. In 2009, the Missouri Association of Secondary School Principals named Dr. Sachetta the Missouri State High School Principal of the Year. Currently he serves as president of the Missouri Association of Secondary School Principals, and he is a member of the National Association of Secondary School Principals, the Southwest Missouri Association of Secondary School Principals, Phi Delta Kappa, Learning Forward, and the Association of Supervision and Curriculum Development. He also serves on the Missouri AdvancED State Council and serves as a lead evaluator for school accreditation.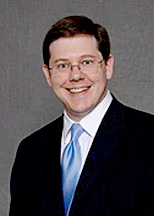 Brandon Webb, pictured at left> has been named human resources director for the district. Webb currently serves as an attorney for the Webb Law Firm in Edmond, Oklahoma. In addition to his legal experience, he has an extensive background in education and human resources. Over the last 19 years, he has served as staff attorney for the Oklahoma State School Boards Association, associate general counsel for the Oklahoma Education Association and spent six years as president of Carl Albert State College in Poteau, Oklahoma.
"We are excited for Mr. Webb to join our district," Ridder said. "Joplin Schools is one of the largest employers in the region with 1,200 employees. Recruiting, developing and retaining high quality staff is a key focus of our strategic plan. Mr. Webb's experience directing an education institution and its staff and his legal background in education and employment law provide the depth of knowledge and experience needed to lead and continuously improve human resources for our school district."
Webb received his juris doctorate from the University of Oklahoma College of Law, Norman, and a bachelor's degree in business administration from Northeastern State University, Tahlequah, Oklahoma.