Irish Johnny Copeland dies in accident
March 23, 2004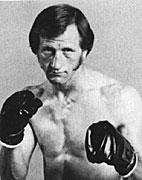 Joplin lost one of its more colorful citizens last Friday. Lifelong resident "Irish" Johnny Copeland passed away at age 58 from injuries received as a pedestrian, the result of a hit and run accident on I-44, 10 miles east of Joplin. He was pronounced dead at the scene by Jasper County Deputy Coroner Derek Walrod.
An inductee in the Missouri Sports Hall of Fame in 2002, Copeland was proud of his lightweight boxing career that spanned over a decade. Ranked as high as fourth in the lightweight division by The Ring, the magazine known as the "Bible of Boxing," Copeland, who fought in the heyday of Muhammad Ali, was said only to have turned down a fight in his early career when he had to default the title match after a semi-final victory in the Kansas City Golden Gloves Championship of 1966 that left him with a broken jaw. With almost three dozen victories and over two dozen knock-outs, Copeland never lost in those Kansas City tournaments.
Copeland's "main event" boxing matches took him all over the world where he faced such notable boxers as Aaron Pryor, Alexis Arguello, Alfredo Escalera and Sammy Ayala, men that were 7 to 10 years younger than he. Most of them were title contenders.
He is survived by a daughter, Nickole Uitts of Reeds, MO; a brother, Bob of Hutchison, KS; and four sisters, Carolyn Lee of Joplin, Marguariete Deems of Webb City, Norma Helton of Joplin, and Nancy Helton of Deer Park, TX.
Funeral services at ringside will be held tomorrow at 2:00 p.m. at Joplin Memorial Hall. Burial will be in Ozark Memorial Park Cemetery. Don Clements, J.D. Love, Jerry Love, Bill Whipkey, Wendell Redden, Skip Stewart, P.D. Wade and Clarence McMinn have been named pallbearers. Leonard Johnson, Joe Baugh, Ray Chavez, Tony McMinn, Ted Vann and Larry Mayes will serve as honorary pallbearers. The family will receive friends from 6:00 p.m. to 8:00 p.m. this evening at Mason-Woodard Mortuary, 3701 East Seventh St., Joplin.
Memorial contributions may be made to the Boy's & Girl's Club of Joplin or the Sarcoxie Volunteer Fire Department. Send checks in care of the Mason-Woodard Mortuary.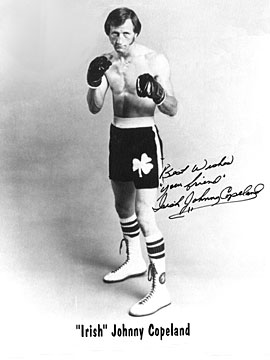 1945-2004