Joplin Earth Day activities include tire drop-off
April 10, 2004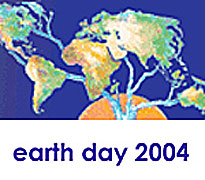 To celebrate Earth Day, the City of Joplin Recycling Center and Empire District Electric Company will be sponsoring a tire collection on April 23 and 24. Tires may be dropped off from 9 a.m. to 3 p.m. at the center, 1310 West A St. Residents are asked to enter through the gate at A and Porter Ave.
Empire District's Asbury Power Plant plans to use the tires, once chipped, as fuel to make electricity.
All Joplin residents and landlords and all Empire District Electric Company customers will each be able to dispose of up to 10 tires. Tires must be clean, with or without rims, and must be automotive only. No large truck tires will be accepted.
For more information, contact Philipps at 624-0820, ext. 501, or click the Recycling Information link here.