Chinese capture 4 out of 5 MSIPC top awards
April 26, 2004
Winners of the Missouri Southern International Piano Competition were announced last Saturday night at a Gala Winners Concert held in Taylor Auditorium. The final competitions marked the culmination of several days of auditions before a panel of judges who were not given any information about the contestants except for their repertoire.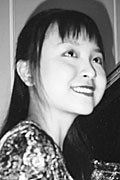 First prize in the senior division went to Jie Chen, 18, of China. Chen received $10,000 awarded by Freeman Health System and will debut at Carnegie Recital Hall (Weill Hall) compliments of Empire District Electric Company. Chen chose selections by Haydn, Brahms and Albéniz for her finals performances.
A student of Seymour Lipkin at the Curtis Institute of Music and of Wu Zi-Jie at the Attached Elementary School, Shanghai Music Conservatory, Chen has won two other first prizes, the Piano Arts National Competition in 2003 and the Five Town Young Artist Competition of Long Island, New York in 2001.
No seceond prize winner was awarded in the senior division. Third prize of $3,000 awarded by Southwest Missouri Bank went to Sandro Russo, 28, of Italy. Monies from the C.W. Titus Foundation earmarked for second prize presumably went for honorable mention along with donations from Dr. & Mrs. W.C. Dandridge, Jr., and Greystone Investments. The honorable mention winners were Yevgeniy Milyavskiy, 19, of the US (California); Ruzha Semova, 27, of Bulgaria; and Hui-hsin Tseng, 30, of Taiwan.
Junior Division winners also announced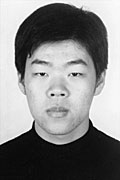 Sixteen-year-old Wenbin Jin of China claimed first prize in the junior division. He was awarded a cash prize of $3,000 by Commerce Bank of Joplin. Capturing three first prizes in competitions from Korea, China/France and Beijing between 1999 and 2003, Jin, judging by the applause, was the favorite of the Gala Winners Concert audience with his passionate rendition of "Nocturne No. 8, Op. 83 by Liebermann and "Fledermaus Symphonic Metamorphosis" by Bodowsky.
The second prize of $2,000 in the junior division awarded by Leggett & Platt, Inc. went to Chenyan Xu, 16, of China. Si-Chen Ma, also of China, claimed the third prize of $1500 awarded by Jeré G. Marcum Rev. Trust and the two honorable mentions of $1200 each awarded by Sugar Creek Designs and S & J Management went to Soo Yeon Cho, 17 of South Korea and Matthew Graybil, 16 of the US (Pennsylvania).