Searching for true love in the real world
September 26, 2009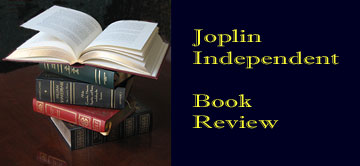 Stephanie Rockey from the Washington, DC metropolitan area is the founder of a dating service called True Life Partners. She decided to share the knowledge she gained from hundreds of client interviews by writing a self help book entitled, Ladies Listen Up!. The small bright red book in discussing men in women's lives succeeds in creating scenarios for healthy relationships..that is, if only ladies will listen.
"After two years and several hundred interviews with clients, I realized that most women in search of true love are entirely confused about how men think and what men really want," Rockey writes in her introduction. She considers understanding this essential along with establishing the idea that women who are seeking Mr. Wonderful may be left high and dry if they don't create a realistic assessment of men. Most women in their search for a potential life-long partner, Rockey says, do not take the time to establish what they really "need" in a man spiritually, emotionally and sexually.
What happens when a man dumps a woman after only a few dates? Rockey's advice to her is to just move on.
"If he has stopped calling, then do not hunt him down. You do not want him to lie to you because of your persistence in demanding an explanation for his lack of attention," Rockey warns. She further explains what she calls a man's "deal-breakers," not the worst of which is having slept with his best friend.
In the quest for a successful relationship, Rockey discusses baggage, sex, other women's roles, healthy lifestyles, money and career expectations and children. In conclusion, the author summarizes life's purpose: "to love and to learn about oneself and discover what you believe about yourself while living life." Her book attempts to assist women in achieving this understanding.

Title - Ladies Listen Up! - Straight talk on men, sex, money, career, family and loving relationships
Author - Stephanie Rockey
Publisher - AuthorHouse/103 pp. (8-6-09)/$9.32 at amazon.com
ISBN-10: 1449002161; ISBN-13: 978-1449002169

---