Author shares her love of Turkey and tea
December 07, 2010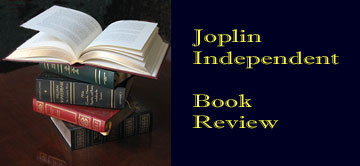 Dear Ms. Branning,
I decided that there was no better way to review your book, An American Woman's Letters to Turkey--Yes, I Would Love Another Glass of Tea (Blue Dome Press, 2010) than to myself compose a letter to you. You admit the power of correspondence having decided to include in your book imaginary letters that you have written to Lady Mary Montagu, herself an eighteenth century provocative "lady of letters" who found herself exposed to Turkish culture after her husband was appointed as ambassador from England.
You both share your love of Turkey. Having visited the country at least 30 times, you quite correctly make the distinction of having exposed yourself to everyday life amongst more ordinary citizens than the aristocratic Lady Mary did, an interesting contrast to her. At the same time you both share the role of transcribers of what you both experienced rather than as morally superior critics.
As a photographer by trade, I understand your fascination with the image projected on a screen during your course in Islamic art history that became what you called your "deus ex machina" and the beginning of a fascination with Turkey that lasted for much of your life. Regarding the Gok Medrese de Silvas built in 1271 you wrote:
"As if by magic, the sun suddenly came out on that dark afternoon, yellow light poured out from the screen to light up that gloomy room. All at once it seemed as if I were standing outdoors on a late spring day, under a sky as blue as the ceramic tiles I saw decorating the building's walls. These golden stones were deeply carved with dancing animals, stars, plants and trees, cursive writing, and birds, all framed by lace arabesques...I knew I just had to go to see firsthand the country that could produce a building like that."
Your fascination with architecture has led you to chronicle bridges and the interesting comment you make to Lady Mary that although she might not have crossed the multi-arched Silivri Bridge, "the very fact that a bridge had been built there" [meant] "that the other side was worth reaching." Your use of the analogy of bridges connecting your world with that of Lady Mary is also quite thought-provoking.
Interestingly, you mention the Bosphorus Bridge in Istanbul as one of particular significance, having crossed it as a tourist and on the other side becoming "something more." While I was not, as you describe of yourself, in a rattletrap car with a bunch of enthusiastic Turks crossing the Bosphorus, I did walk across the Bosphorus Bridge, experiencing an almost indescribable moment when I put one foot in Asia while the other lingered in Europe.
You do not consider your book a travelogue. However, I would liked to have read your book before my travels to Turkey. Unlike you I had confined my travels to Istanbul and the yuppie world of a glistening seaside Aegean town.
Other readers of your book should be fascinated by your chapters that include descriptions surrounding the Turkish language--choosing names and use of idioms in daily life; debunking stereotypes surrounding its people; the ritual of tea and other small gestures, especially for one traveling alone; the abundance of its food, especially in open air markets; rug-making; finding Jesus through a better understanding of Islam; and what you call the "Turkish Touch," otherwise known as "TT" or Turks way of applying a slight imperfection to everything they do, something you attribute to a way of remaining "humble, human and honest."
For a student of the founders of Turkey as it is known today, you include an interesting chapter on the Seljuks and their constructions of merchant way-stations called hans or caravansarais. Sharing your experiences in finding these hans offers a unique insight into the Turkish people with whom you come in contact.
What was most poignant and came as a complete surprise was your final chapter in which in a letter to Lady Mary you describe what it was like to have had your plane returning home to New York grounded after the bombing of the World Trade Center buildings.
When you learned that the attack was carried out in "the name of Allah, the most Merciful and the most Compassionate," you say that you began to have doubts but realized that you needed to recommit your efforts in supporting understanding between people and their religions...And I agree.
Sincerely,
Mari Winn Taylor
P.S. Enjoy the selection of photos I have attached (click on the thumbnails for a larger photo). In my travels to Turkey I, too, tried to capture the look and feel of what I experienced.
---

Title - Yes, I Would Love another Glass of Tea
Author-Katharine Branning
Publisher - Blue Dome Press (1st ed., Aug. 16, 2010)
320 pp.
$12.89 (hard cover) at amazon.com
ISBN-10: 1935299063
ISBN-13: 978-1935295068

---