How characters evolve in Star Wars series
December 28, 2011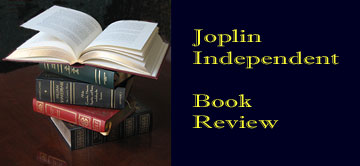 A work that "will raise the viewer's consciousness" is how author Michael Kaminski categorizes his unauthorized account of the life and work of filmmaker George Lucas. The Secret History of Star Wars - The Art of Storytelling and the Making of a Modern Epic traces the development of the original trilogy as well as the prequel trilogy that Kaminski painstakingly (often too repetitively) demonstrates having an entirely different story line.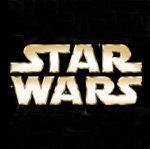 While Lucas' story line morphed over three decades into a more Hollywood approach with the rise of evil and the power of good triumphing in the end, Kaminski knew it didn't start out that way. Kaminski's fascination over this led him to cull over 400 sources, interviews and original scripts to chronicle the creation, expansion and finalization of what has become a high grossing film series, bedfellows with the James Bond and Harry Potter series. With the money that the first Star Wars film netted, Kaminski notes that Lucas was able to pursue a more ambitious project focusing on different characters and time periods.
Kaminski also analyzes how the personal life of George Lucas shaped Star Wars. This leads him to make quite a few comparative references to Lucas' Oscar-nominated low budget film, American Graffiti. Kaminski often goes off on a tangent to capture Lucas the man and his passion for filmmaking, a diversion that might trouble Star Wars junkies but satisfy Lucas followers. Of course, learning that Lucas had problems creating a story line, being more comfortable handling a camera, was significant to understanding how in making Star Wars he was influenced by friends, including Francis Coppola, and other story lines and characters like Darkseid (sic), Doctor Doom and "The Lightning" from The Fighting Devil Dogs, a 12-part serial from 1939, with its character that sported a black helmet that completely covered his face, quite like that of Lucas' Darth Vader.
In conclusion, Kaminski's obsession with debunking the rumor that the series was conceived as a whole is satisfied through myriad references that are well documented. The author shows how Lucas' creative process evolves, how Father Skywalker and Darth Vader were not the same character until well after the first Star Wars film was made and how personal forces-- his hospitalization due to hyper-tension and exhaustion, the divorce from his collaborator wife Marcia, the death of his Empire Strikes Back screenwriter, for examples, shaped the material in unexpected ways.
---

Title - The Secret History of Star Wars - The Art of Storytelling and the Making of a Modern Epic
Author: Michael Kaminski
Publisher: Legacy Books Press (November 18, 2008), 626 pp.
$29.16 (paperback) at amazon.com
ISBN-10: 0978465237/ISBN-13: 978-0978465230
---